Top of page
Precious legacies
Throughout our history, Wesley Mission Queensland has received diverse and precious legacies that have helped us to care for the community. Here, we honour and pay respect to the legacies from the past 100 years.
These generous gifts have helped us establish buildings, facilities and spaces, and provide ongoing care and support to those in need.
Mrs Raymont's gift helped build our beautiful Sanctuary. Her gift has greatly enriched the lives of our residents, and those who have been privileged to join in worship.
The Cooper legacy consisted of shares in a skin and hide business that equated to approximately £17,000. Their gift is honoured by the naming of Cooper House.
Cooper House is a vibrant and tight-knit residential aged care community at Chermside, known for its expansive outdoor areas with leafy surrounds.
Address:
930 Gympie Road
Chermside
QLD 4032
Opening Hours:

9am - 4pm Monday to Friday
Phone:

07 3621 4568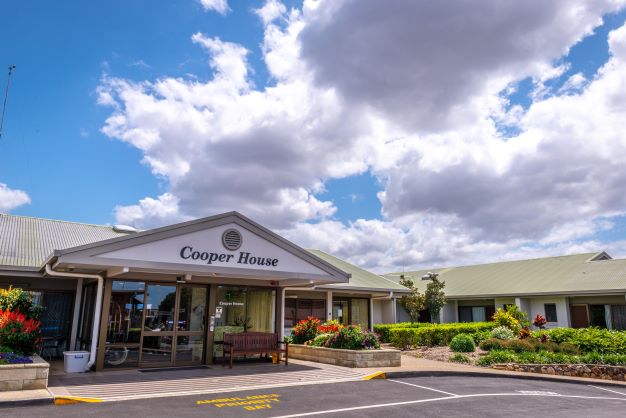 Mr Uhl's gift enabled the establishment of the Community Hall at the Garden Settlement, which bears his name.
A wing of St Luke's bears Mr Nevitt's name in honour of his generous gift to establish the St Luke's building.
The Sinnamon family gifted 40 acres of land to the Methodist Church which was used to build Sinnamon Village at 17 Mile Rocks.
Sinnamon Village today
Today, Sinnamon Village is home to five residential aged care communities, two Specialist Disability Accommodation communities, Fulton Wellbeing Centre and Rosemount Retirement Community.
The Hill gift was allocated for the ongoing care and support of the Bethesda Caring Centre in Corinda.
Surrounded by shady Moreton Bay figs, Bethesda in beautiful Corinda is an aged care community with a proud history of nurturing generations of Queenslanders.
Address:
29 Grace Street
Corinda
QLD 4075
Opening Hours:

9am - 4pm Monday to Friday
Phone:

07 3568 7600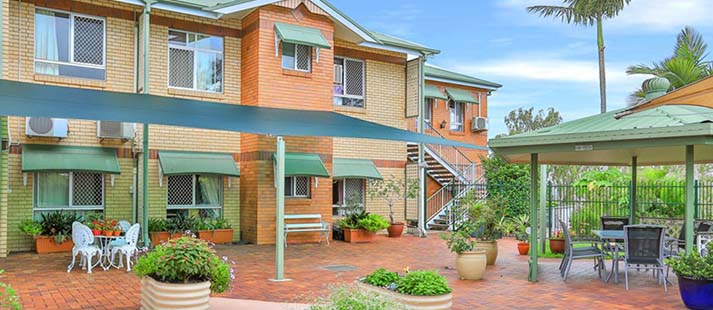 Betty Smith's service to her friends, the community and the church lasted a lifetime. In honour of her dedication, Wesley Mission Queensland restored three Marchant cottages to their original condition, dubbed 'The Betty Smith Heritage Precinct'.
Mr Tracey, former resident of Wheller on the Park, gifted his estate to Wesley Mission Queensland who allocated it to help build Asher House. Asher House provides a 'home for life' for people with acquired brain injuries.
Specialist disability accommodation group home in Brisbane with 24/7 support from a team of Certificate III qualified support workers.
Address:
Private address
Wynnum West
QLD 4178
Opening Hours:

8:00am - 5:00pm Monday - Friday
Phone:

1800 448 448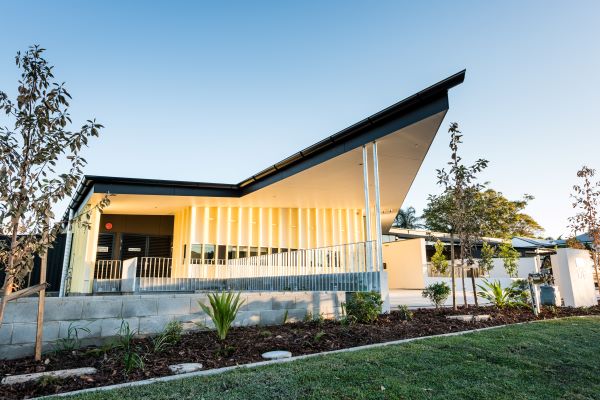 One third of the Lemke Estate was specified for our Marketing and Media department to purchase much needed camera and filming equipment.
The Sinnamon Village Hydrotherapy Pool opened in 2003 thanks to a number of generous friends and several gifts left in wills, including:
Margaret Babbidge
Dorothy Anstice Ball
Mavis Buchanan Gilmour and
The pool, located at the Fulton Wellbeing Centre, is purpose built to cater for the needs of the whole community, clients seeking general fitness, and people with complex physical and neurological conditions.
Your local allied health hub for over 20 years. Let our team of experienced professionals help you and your family live a healthy and connected life.
Address:
620 Seventeen Mile Rocks Rd
Sinnamon Park
QLD 4073
Opening Hours:

8:00am - 4:30pm Monday to Friday (closed public holidays)
Phone:

1800 448 448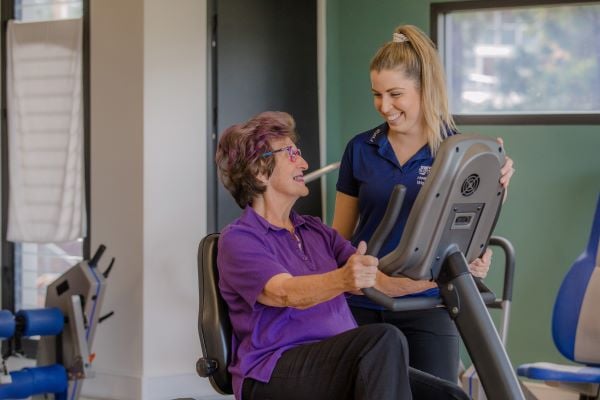 600 people
in need
receive a free meal, sandwich or food parcel each week.
More than
90
young adults call our supported accommodation units home.
3,500
seniors
supported to lead a fulfilling and independent life.
More than
530
retirees reside in our award-winning independent retirement villages.
More than
1,000
adults and children received youth and parenting support.

Your story is our story
Wesley Mission Queensland. Helping Queenslanders live better lives since 1907.