Top of page
Respite care
Day and overnight respite in and around Brisbane
Respite care supports you, and the person you care for, by providing you both with a break from time to time. This can be anything from a few hours to a few weeks.
With in-home respite or centre-based day or overnight cottage respite, our support workers can care for you in your home or in the community.
We are committed to quality care and will listen to find out what is important to you to ensure tailored care to your personal preferences.
Contact us
FAQs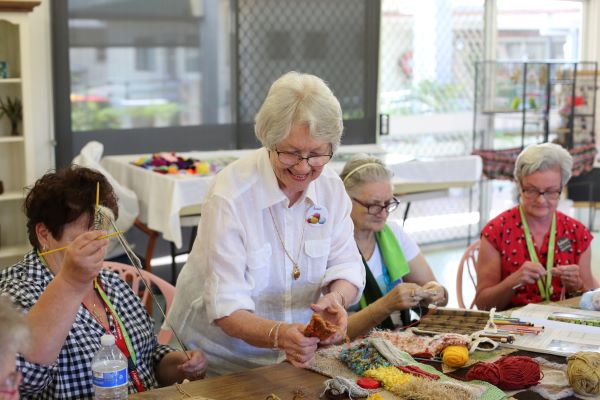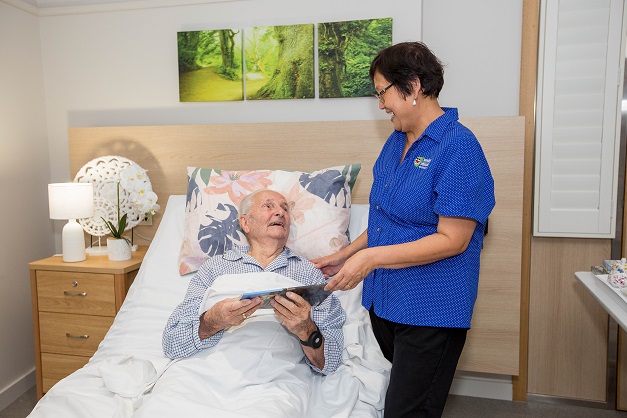 Overnight respite
Hadden Place offers Brisbane West's only overnight respite care centre and is ideal if you require a longer break in a caring and lively environment.
There is no minimum stay for overnight breaks in this new and modern facility. You can take full advantage of our rich day program of centre-based activities, social groups, bus trips and outings during your stay.
Conveniently located in Sinnamon Village and near the Fulton Wellbeing Centre, you do not have to miss your allied health appointments during your stay with us. You can access the on-site gym and hydrotherapy pool on a fee-for-service basis.
We welcome people living with dementia who require care in a secure and comfortable environment.
Discover more about Hadden Place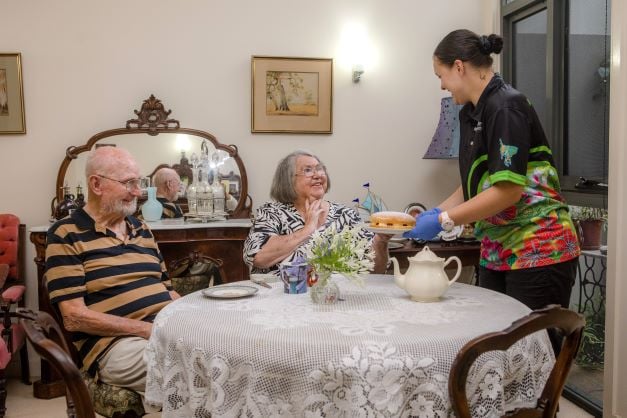 Flexible in-home respite
We visit your home to provide you with the respite care you need whilst your carer takes a break, runs errands or attends appointments. We can also provide this care overnight if your carer is away or needs additional help.
In-home respite care can be arranged regularly, occasionally or one-off support. Contact us today to find out if in-home respite care is suitable for your needs.
How to access respite care
You can access your respite care in a variety of ways, depending on your personal circumstances and which respite centre you choose. We will talk you through all the costs and fees before your services begin.
Funding your respite care can be done via:
How to access respite care
Find respite care near you
Respite care can be government-funded or paid privately using a fee-for-service option. The Australian Government can subsidise up to 63 days of aged care respite in a financial year. This can be extended by up to another 21 days if an Aged Care Assessment Team (ACAT) approves it. NDIS usually funds up to 28 days of short-term accommodation per year. Individuals may still be asked to contribute to the cost of their care if they can afford to do so.
WMQ provides respite care for older Australians, for people with disabilities via NDIS funding, and for children and young people a with life-limiting condition and their families. Explore our website for more information or call our friendly team.
Our respite care services in and around Brisbane are tailored to the person's needs. We embrace the Eden AlternativeTM of philosophy of care, a person-centred approach that truly brings care and caring together. Services at WMQ include:
• light personal care, such as bathing and grooming
• socialization and companionship activities and outings
• meal preparation and cooking
• running errands
• transportation
• nursing and medical care
• dementia care
• medication management
• recreational activities such as craft and hands-on workshops
• gentle exercise
• in-house allied health professionals visits
• and more.

Contact our customer experience team to find out more about respite care options available to you in and around Brisbane.

The aim of respite care is to give family members or primary caregivers a much-needed break while ensuring the person they care for is well supported. Respite care is best suited for anyone who is responsible for the ongoing care of an individual with a chronic condition or a disability. While aimed primarily at carer wellbeing, it also offers the person cared for an opportunity for socialization and physical activity.

Some reasons why caregivers may need a break:

• going on vacation
• recovering from an injury or illness
• feeling burnt out and needing a break from caregiving
• temporary unavailability.
Respite care can be for a short time (for example, for a few hours each week), or for a longer time, including overnight (for example, a weekend or even months). For aged care respite, the Australian Government can subsidise up to 63 days in a financial year. This can be extended by up to another 21 days if an Aged Care Assessment Team (ACAT) approves it. NDIS usually funds up to 28 days of short-term accommodation per year. You can also pay privately.

Wesley Mission Queensland offers in-home respite in Brisbane North and South, day respite care centres across Brisbane and the Gold Coast, overnight cottage respite care in Brisbane West, and short stays for babies, children and young people with a life-limiting condition at Hummingbird House, in Chermside.
Respite care that works for you
Thank you for filling out our form.