Top of page
Natalie Verdouw
Director of Governance, Performance and Outcomes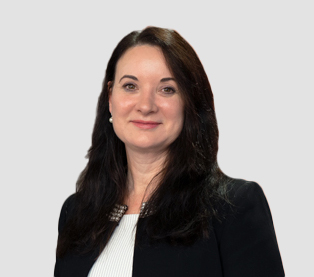 Natalie Verdouw joined Wesley Mission Queensland in May 2021 as director of the newly formed Governance, Performance and Outcomes portfolio. She is responsible for corporate and clinical governance, risk and assurance, legal services, quality and compliance, workplace health and safety, digital risk and security, and social impacts and outcomes.
Natalie has graduate and post-graduate qualifications in economics and accounting, is an accredited Myers Briggs practitioner, gold accredited problem-solving practitioner through Bevington Group and a Member of the Australian Institute of Company Directors. She has also been a Board Director for Christian Homes Tasmania for the past five years.
Natalie is passionate about making a difference to the quality of people's lives, and has worked in local, state and federal government and the private and not-for-profit sectors to deliver on that goal. Her most recent roles include Assistant Auditor General for Tasmania, Executive Director of Risk and Assurance for the Uniting Church Synod Office and Head of Clinical Governance for St Vincent's Care Services across Queensland, New South Wales and Victoria.
600 people
in need
receive a free meal, sandwich or food parcel each week.
More than
90
young adults call our supported accommodation units home.
3,500
seniors
supported to lead a fulfilling and independent life.
More than
530
retirees reside in our award-winning independent retirement villages.
More than
1,000
adults and children received youth and parenting support.

Your story is our story
Wesley Mission Queensland. Helping Queenslanders live better lives since 1907.