Top of page
Dietician services Brisbane
Dietitians use food and nutrition to optimise your wellbeing. We provide services in your home or at two locations across Brisbane, under a variety of funding types, including My Aged Care, Home Care Packages and the NDIS.
Contact us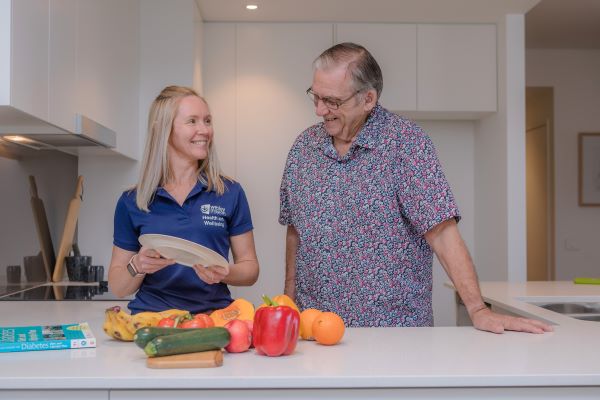 Using food and nutrition to optimise your wellbeing
Dieticians are registered allied health professionals who are trained to understand the complex relationship between diet and health. Many medical conditions have a direct impact on what we can eat and how we get nutrition. Similarly, the right diet can go a long way to minimising the impact of various health conditions such as diabetes and osteoporosis.
Our dieticians provide tailored advice, education, dietary plans and support to help you reach your goals. Almost anyone can benefit from seeing a dietitian, but particularly those who:

Struggle to maintain a healthy weight
Have difficulties with bowel function
Are recovering from illness or surgery, when nutritional needs can be higher
Are experiencing gut issues such as diverticulitis or food sensitivities
Have problems with cholesterol
Have diabetes
Are at risk of falls.
Health and Wellbeing that works for you
Thank you for filling out our form.