Top of page
Speech pathology Brisbane
Speech pathologists help with communication and swallowing. We provide services in your home or at two locations across Brisbane, under a variety of funding types, including My Aged Care, Home Care Packages and the NDIS.
Contact us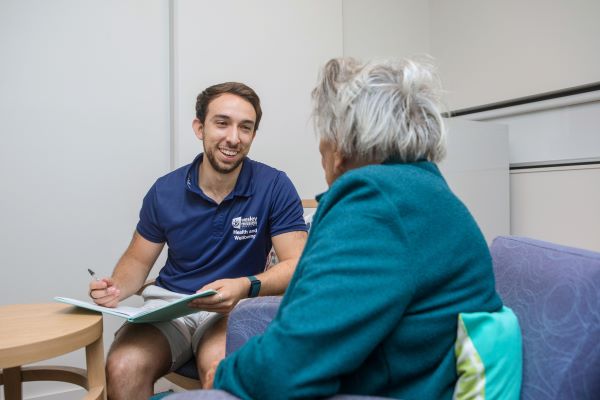 Helping with communication and swallowing
Speech pathologists manage problems related to speaking, comprehension, and swallowing. Our team of experienced Speech Pathologists can assess, treat and provide individualised programs to improve speech, language, fluency, swallowing and voice difficulties to enhance your ability to live a healthy and connected life.
Our speech pathologists can:
Assess and manage swallowing difficulties with food and fluid

Assess and treat speech and language difficulties including word finding difficulties, language impairments following stroke or brain injury, and voice disorders resulting from conditions such as Parkinson's disease
Provide advice and guidance with using high and low tech communication support systems
Provide advice and support for people caring for those with communication/swallowing difficulties.
Health and Wellbeing that works for you
Thank you for filling out our form.