Top of page
Frequently Asked Questions
Our retirement living expert answers some of the most commonly asked questions about retirement villages and independent living in Australia. From general information about retirement living and the costs associated with it to our amenities and services, you'll find everything you need to know to make an informed decision about your future.
Feel free to reach out to us with any additional questions you may have.
There are a number of unique advantages to retirement living, including a greater sense of community and connection, a low-maintenance lifestyle, being able to live independently for longer, being able to maintain an active lifestyle, access to numerous amenities and services, as well as the assurance of both security and safety.
At Wesley Mission Queensland,
our retirement villages
are available to people aged 65 years and older. If a couple is looking to move into a Wesley Mission Queensland village, one person of the couple must be over 65 years, the other a minimum of 55 years.
Absolutely! Our retirement villages are perfect places to spend time with friends and family, whether you choose to do so in one of our communal gardens or in your own unit is up to you.
Wesley Mission Queensland is a non-profit organization committed to creating a compassionate and inclusive society. We offer a diverse range of services including retirement villages, in-home aged care, residential aged care, disability support, specialty disability accommodation, mental health services, housing and homelessness support, family and child support, employment and training programs, community and youth initiatives, and indigenous support.
Wesley Mission Queensland aims to provide holistic support to individuals and communities, helping them overcome challenges and improve their overall well-being. Explore our website to learn more.

Generally, the cost of living within our retirement villages includes:
Ingoing contribution (price of apartment/villa, from $400K)
Services charge (from $290 per fortnight) this includes, water charges, rates, building insurance, emergency call system, repairs and maintenance, access to all facilities such as swimming pool, village bus, etc
Charges are based on your individual contract
You can download the Village Comparison PDF available on our retirement villages' webpages for further information - or please contact the team at Wesley Mission Queensland.
No, you will not pay any stamp duty when moving into a Wesley Mission Queensland retirement village.
Our Retirement Living communities
Aldersgate at Red Hill is a boutique retirement living community of only eighteen apartments located on the fringe of the city in Red Hill, Brisbane.
Address:
12 Upper Clifton Terrace
Red Hill
QLD 4059
Opening Hours:

9am - 4pm Monday to Friday
Phone:

1800 448 448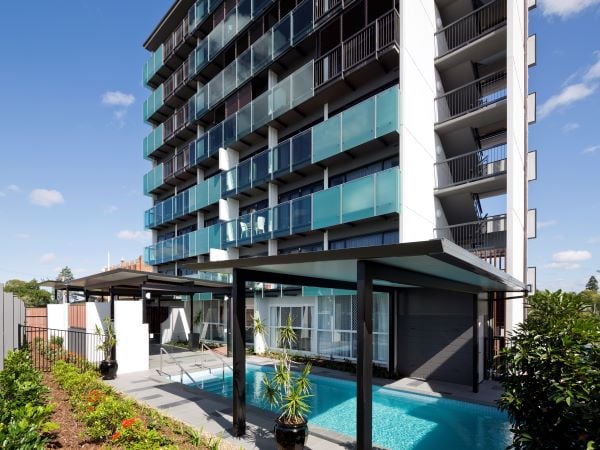 Chermside, Brisbane's best kept secret - a close-knit retirement living community providing independence, security and relaxation.
Address:
25 The Boulevard
Chermside
QLD 4032
Opening Hours:

9am - 5pm Monday to Friday
Phone:

1800 448 448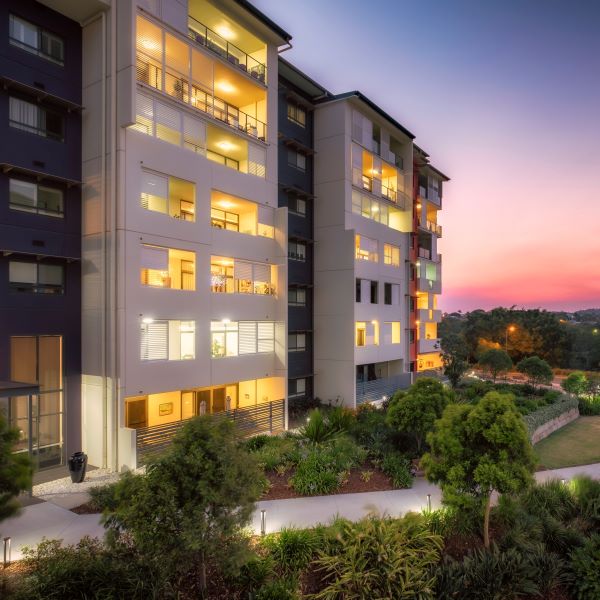 Rosemount is fast becoming the place you want to call home, with relaxed, stylish and secure living at its best and close to all amenities. You'll love living at the Rosemount retirement community.
Address:
620 Seventeen Mile Rocks Road
Sinnamon Park
QLD 4073
Opening Hours:

9am - 5pm Monday to Friday
Phone:

1800 448 448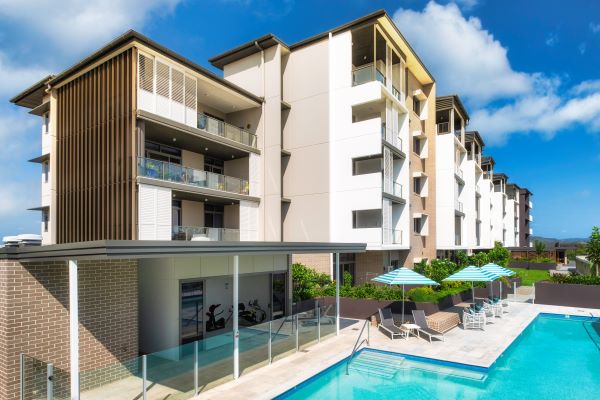 Join our priority register and be among the first to hear about available apartments. It's free to join and there are other benefits too.
Call us on 1300 403 198 or complete this form.
Thank you for filling out our form.