Top of page
CHSP
The Commonwealth Home Support Program (CHSP) is a government funded initiative. It's designed to provide early support for seniors 65 years and over who require just a little help at home.
On this page you'll learn more about:
Contact us
Our CHSP services
You'll find us throughout south east Queensland. The services available can vary based on where you live and on the type of government funding you are accessing.
CHSP is for seniors needing one or two entry-level services. Eligibility is based on two things:
Age - You must be:
65 years or older (50 years or older for Aboriginal or Torres Strait Islander people).
Or, 50 years or older (45 years or older for Aboriginal or Torres Strait Islander people) and on a low income, homeless, or at risk of being homeless.

Level of need - Assistance required may be:
View costs
What's the process?
All applications for government-funded aged care services are made through My Aged Care.
If you are approved for CHSP, you will choose an authorised service provider, such as Wesley Mission Queensland. We will work with you to coordinate home care services based on your needs.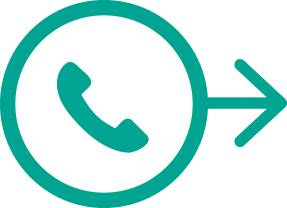 Step 1. Apply For A CHSP
Apply using My Aged Care (link opens in new window).
Online assessment (link opens in new window) - around 15-20 minutes to complete
Call 1800 200 422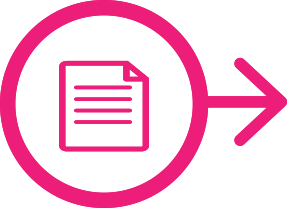 Step 2. Describe your level of need
If you are considered to have low-level needs - You'll be contacted by the Regional Assessment Service (RAS) to organise a face-to-face assessment in your home for CHSP.
If you require higher, more complex needs - You'll be contacted by the Aged Care Assessment Team (ACAT) to organise a face-to-face assessment in your home for a Home Care Package (HCP).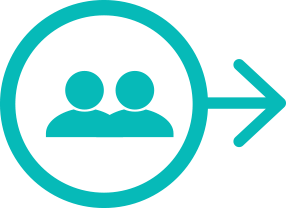 Step 3. Have A Face-To-Face Assessment
You will have an assessment from the Regional Assessment Service (RAS). You'll discuss or show:
What you can do well
What you need some help doing
What you want to be able to do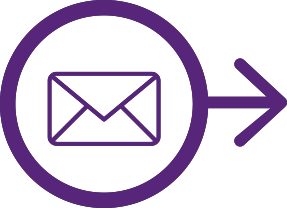 Step 4. Approved For A CHSP
Your assessor will:
Work with you to develop a personalised home support plan
Give you a referral code
Quote this referral code when you contact Wesley Mission Queensland.
If you need services while you wait, contact us for help. We may be able to organise some private home care services for you.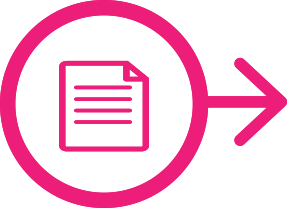 Step 5. Organise and review your agreement
Provide us with your referral code and we'll discuss:
Your needs and goals
Services in your area
Your culture and language options
Our staff
Costs and fees
We'll provide you with a formal agreement and once you're happy with the arrangement, your services can begin.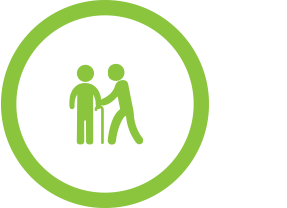 Step 6. Invoices And Review Your Services
Each month we'll send you a statement of activity from the previous month.
You will also receive ongoing support and advice from your local WMQ Home Care Team. Your Care Coordinator is your key contact for anything related to your care. If your needs increase, we'll talk to you about your options.
We'll help you through the process
Our Wesley Mission Queensland
Home Care
Consultants will help you through the My Aged Care and the CHSP process and work with you to design
home care services
that work for you and your family.
Why Wesley Mission Queensland?
Our compassionate approach is what makes us extra special.
Watch Rita's story
[Rita] I've been with Wesley Mission for about five and a half years.
Emma helps me a lot here with doing things that I've, I can't write very well because it hurts my hand,
so she does a lot of writing for me and just takes me everywhere. She's wonderful.
They're just so good. They're just like friends coming of a daytime.
They're beautiful.
The doctor recommended the water aerobics. He said they were very good and Emma learned how to do them.
So she gets in the water with me and we do the exercises together.
[Emma] When I first met Rita, it was because her doctor wanted to go, wanted her to go and do some physio therapy and, in a pool. And she said, I can't swim. She didn't know how to, how to swim or how to be in the water or like how to save herself if she had to, really.
We started off just walking up and down laps of the pool. We made some friends and got a little exercise program. And I remember Rita said to me in the beginning, oh, I couldn't do it if I wasn't holding your hand. But then by the end, we were just swimming right through.
[Rita] Yeah, it's just fun, it's just a day of, I don't have to stress or worry or, I just know Emma's coming and we'll have a good time.
An approved provider with a commitment to quality care
All of our care workers have completed or are working towards a Certificate III in Aged Care or Individual Support, meaning they are skilled and committed to providing quality care.
Every carer is screened in line with National Police Check processes, undergoes regular training in key areas such as medication assistance, infection prevention and control and driver safety and always wears identification so you can recognise them.
You're in good hands with Wesley Mission Queensland
"We feel so lucky to have gone with Wesley Mission Queensland and especially to have been assigned Donna as our Care Leader."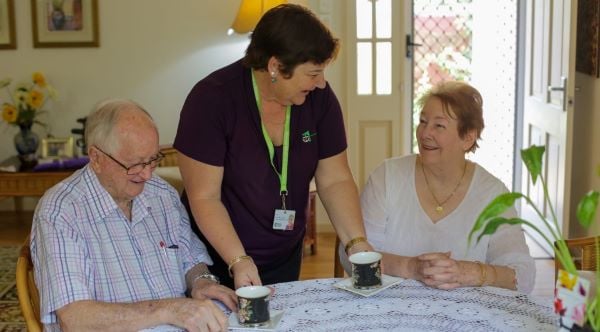 Rita and Jim
In Home Care clients
Home care that works for you
Thank you for filling out our form.