Jun 8, 2023
WMQ supporting minds at the Gold Coast Pride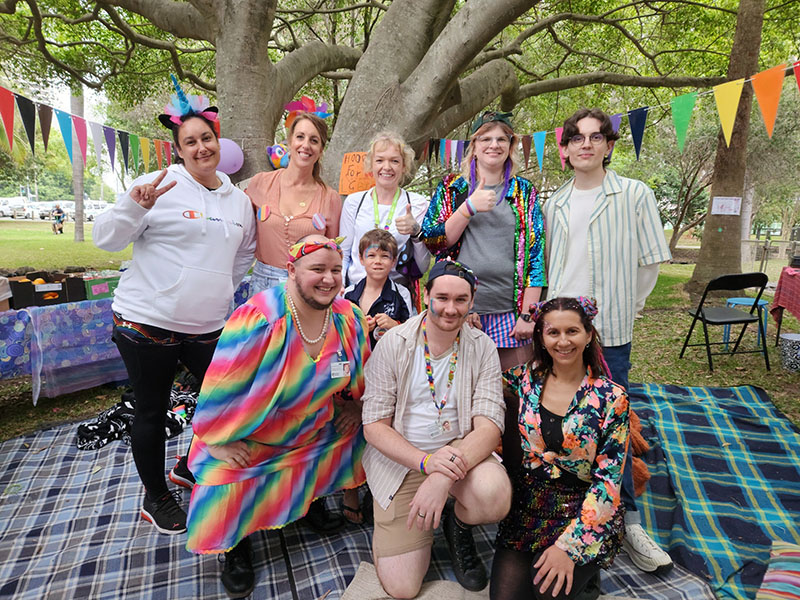 Supporting Minds is a clinical and non-clinical mental health program that seeks to empower individuals and communities to thrive through connection by supporting holistic well-being. Part of our service provision includes tailored support, in the form of peer practitioners and unique programs; to address gaps in service provision for the LGBTQIAP+ community on the Gold Coast.

As part of the Supporting Minds' LGBTQIAP+ initiatives, we teamed up with the Ultraviolet Expressions Program, to co-facilitate a mindfulness, and mental well-being tent at this year's Gold Coast Pride.

Our overarching objective was to engage the local community about their unique needs, focusing on maintaining our person-centred approach to mental health and support work. We sought to foster positive connections between the local community and broader WMQ programs/services while also sharing how our service and unique programs act to support individuals aged 12-65.

Some of our activities included:
• Mindfulness colouring
• Badge-making
• Face-painting
• Dice-roll games with sensory gifts as prizes
• A build-your-own fantasy character challenge
Fresh fruit and water were provided for tent visitors, which was kindly donated by Woolworths.
It was an absolutely amazing day with attendees engaging with our team and learning about local services that can support them in times of need.
- Brodie Luchetti, Program Manager, Supporting Minds - Mental Health Services