Top of page
Supporting Minds
A mental health program on the Gold Coast

Supporting Minds provides up to 3 months moderate-intensity mental health support for people experiencing mild to moderate symptoms. We have programs for:
All adults aged 16-65
Youth and adults who identify with the LGBTIQAP+ community and/or are questioning sexuality or gender identity (youth aged 12+ and adults aged 16 to 65)
To access Supporting Minds, please call Head to Health on 1800 595 212
Call 1800 595 212
Client referrals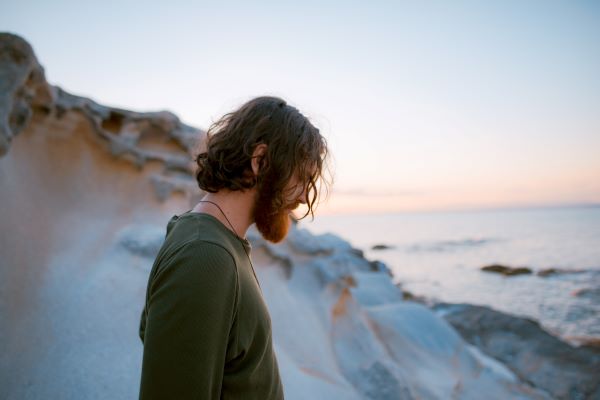 Supporting Minds is an initiative funded by Gold Coast PHN and delivered by Wesley Mission Queensland. It provides up to 3 months (short-term) clinical and non-clinical recovery-focused psychosocial support services, in individual and group settings.
Supporting Minds operates under a capped budget, and is intended to provide services only to those with the greatest need, that cannot be appropriately met by other services.
To check if you, your loved one or your patient is eligible, please call Head to Health on 1800 595 212.
Call 1800 595 212
Supporting Minds was created to support two groups:
Adults aged 16 to 65 who are experiencing mild to moderate symptoms (meeting criteria for a mental health diagnosis, IAR Level 3) due to situational distress, such as:
Homelessness or at risk of homelessness
Experiencing domestic and family violence (DFV) issues
Having current legal procedures pending
Experiencing significant financial hardship
Culturally specific support for youth and adults aged 12 to 65 who identify with the LGBTIQAP+ community and/or are questioning sexuality or gender identity.
Frequently Asked Questions
The Supporting Minds service provides:
Identify an individual's goals and needs and develop a plan to meet these
An assigned wellbeing consultant who acts as a care coordinator
Up to 6 sessions of one-to-one therapy using a range of evidence-based therapeutic interventions
Peer group support
Access to user-friendly digital resources Support and guidance if long-term support is required
Supporting Minds operates across the entire Gold Coast region.
1. Adults aged 16 to 65 years
Experiencing mild to moderate symptoms and would benefit from short-term limited service of up to 3 months
People experiencing their environment as highly stressful. Life circumstances to be considered when assessing situational distress include:
- significant transitions (e.g., job loss, relationship breakdown, sudden or unexpected death of loved one)
- trauma (e.g., physical, psychological, or sexual abuse, witnessing or being a victim of an extremely violent incident, natural disaster)
- experiencing harm from others (including violence, vulnerability, exploitation)
- interpersonal or social difficulties (e.g., conflict with friend or colleague, loneliness, social isolation, bullying, relationship difficulties)
- performance related pressure (e.g., work, school, exam stress)
- ability to or difficulty having basic physical, emotional, environmental, or material needs met (such as homelessness, unsafe living environment, poverty) and
- legal issues.
Note: It is desirable (not essential) for people to have a Health Care Card
2. LGBTIQAP+ aged 12 to 65 years
People aged 12-65 who identify as LGBTIQAP+, or are questioning sexuality or gender identity and require culturally specific support.
Experiencing mild to moderate mental distress and would benefit from short-term limited service for up to 3 months.
Have a health care card or do not have the financial means to access other services.

Face-to-face
Phone or web-based consultations
Group therapy
Head to Health service is available to ALL Queenslanders, with or without a Medicare card. You do not need an ID or Mental Health plan to access the service. This is a FREE service. You must meet the Supporting Minds eligibility criteria to access the program.
Head to Health phone service offers guidance for people who are unsure of where to seek appropriate support, for themselves or someone they care for.
GPs, psychiatrists, and other health professionals can also use the phone service to find care options for their patients.
Anyone can self-refer to the Head to Health service by calling 1800 595 212, Monday to Friday, 8.30 am-5 pm. For the Supporting Minds program, you must meet the eligibility criteria.
When you call Head to Health, an experienced mental health professional will listen and work with you to find the best ways to get you the help you need. They will make an assessment and refer you (or your client) to the appropriate type of service, with your consent.
Services delivered under the Supporting Minds Program are provided by qualified and experienced mental health workers.
Once the referral has been accepted, WMQ aims to see the person within 14 days or in the case of suicide prevention, within 7 days. Any delays in the commencement of the service will be communicated to the referrer. Any allocation delays will be communicated to the referrer by the H2H intake staff. Clinical responsibility for clients referred will remain with the referrer until seen by the Supporting Minds service.
If you (or your patient) are not eligible for Supporting Minds, Head to Health intake team will provide recommendations for alternative forms of support.
No, anyone can call 1800 595 212, whether they already have a GP mental health treatment plan or not. If they believe you require a mental health treatment plan, they can discuss that with your GP with your consent.
Information for Health Professionals
Additional information on service model
Assigned Wellbeing Consultant to act as care coordinator throughout service contact duration
Immediate brief Mental Health intervention and safety planning if required
Service plan is developed together and tailored to suit individual needs with a focus on improving mental health outcomes while recognising the complex and varied factors influencing peoples' distress
Agree on care and support delivery of services linked to the client service plan for up to 12 weeks
Time-limited, one-to-one support (up to 8 sessions) brief interventions
Regular contact
Supportive, flexible, and non-clinical
Intentional peer/support
Family/carer support
Guidance and encouragement to access digital self-help resources
Promote community participation
Access to unlimited WMQ groups throughout engagement in the program
Groups facilitated by well-being consultants and mental health clinicians
Referral to web-based clinician-moderated interventions
Mental Health clinical support:
o Up to 6 sessions of 1:1 structured psychological therapy from a tertiary qualified mental health clinician
o Evidence-based therapeutic interventions including (but not limited to);
- Cognitive Behaviour Therapy (CBT)
- Dialectical Behaviour therapy (DBT)
- Acceptance and Commitment Therapy (ACT)
- Insight-oriented therapy
- Supportive psychotherapy
- Interpersonal psychotherapy
- Narrative therapy
Step 1 - Make sure the client meets the core eligibility requirements:
Resides in the Gold Coast PHN region
Mild to moderate symptoms (meeting criteria for a mental health diagnosis)
Symptoms present 6+ months – client likely complexity on risk or coexisting conditions, but not at severe levels
Benefit from short-term (up to 3 months) intervention
Evidence of financial disadvantage
Step 2 - Complete the referral Form
Step 3 - Fax the referral form to the contact detail included in the form
If using the GCPHN form, you can send the referral form via Secure Messaging:
Medical Objects ID - Referrals GCPHN (RG4220000HJ)
When you send a referral, Head to Health will contact your client and keep you informed of the allocation of that referral.
Step 3a - If the referral is approved
After the client's request is accepted, they will be assigned to WMQ and informed about when they can start.
Step 3b - If the client is not eligible
If the client is found to be ineligible, our intake team will reach out to the referrer and provide recommendations for alternative forms of support.
Alternative to the referral form
Refer your client to Head to Health for an assessment by one of their mental health clinicians. They will determine the most suitable referral option to help your client. The client can contact Head to Health at a convenient time on 1800 595 212 (Monday to Friday, 8.30 am - 5pm).