Top of page
Residential aged care respite
Respite care supports you, and the person you care for, by providing you with a break from time to time safe in the knowledge that your loved one is being looked after in a safe, secure environment by our qualified and caring staff. Wesley Mission Queensland offers a wide range of respite care options to help you and your loved one when you need.
Enquire online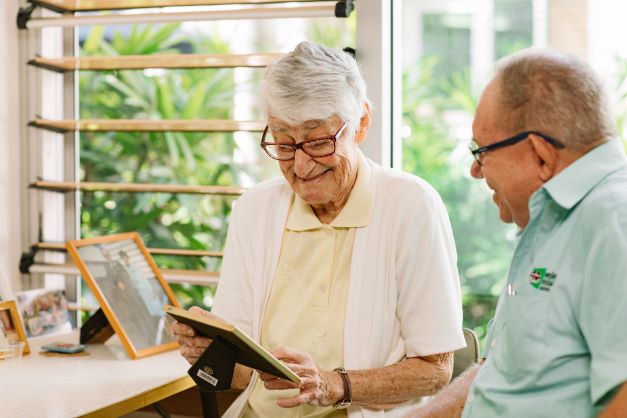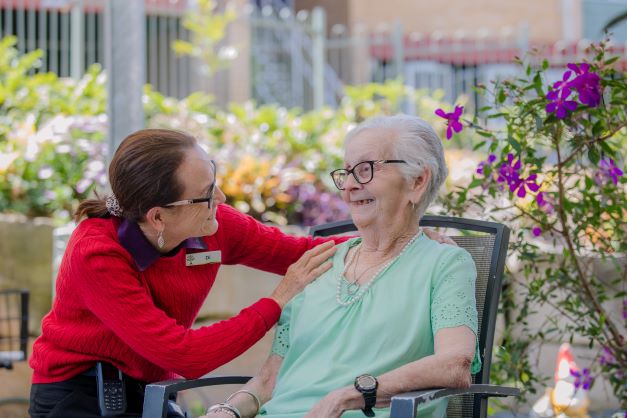 Residential aged care respite services
Moving into one of our residential age care communities is an ideal way to get the care you need for longer periods of time. Stays can range from 14 up to 63 days.
Respite guests will enjoy a room, meals, 24-hour care and are encouraged to take part in a range of social and lifestyle activities with other residents. Tell us your routines and we'll recreate your sense of home.
Additional respite services, such as overnight respite in Hadden Place, located in Sinnamon Village, may be an suitable alternative.
Ask about our services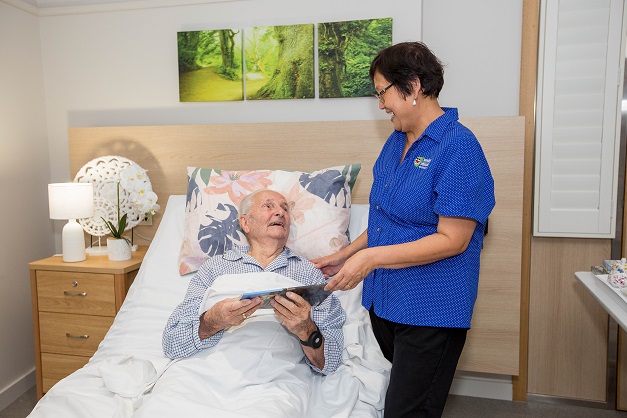 Overnight respite
Hadden Place offers Brisbane West's only overnight respite care centre and is ideal if you require a longer break in a caring and lively environment.
There is no minimum stay for overnight breaks in this new and modern facility. You can take full advantage of our rich day program of centre-based activities, social groups, bus trips and outings during your stay.
Conveniently located in Sinnamon Village and near the Fulton Wellbeing Centre, you do not have to miss your allied health appointments during your stay with us. You can access the on-site gym and hydrotherapy pool on a fee-for-service basis.
We welcome people living with dementia who require care in a secure and comfortable environment.
Discover Hadden Place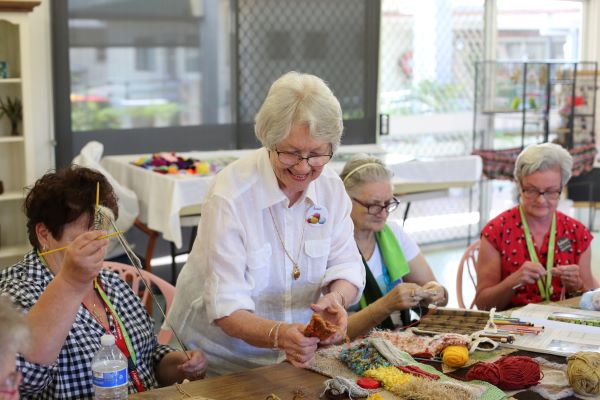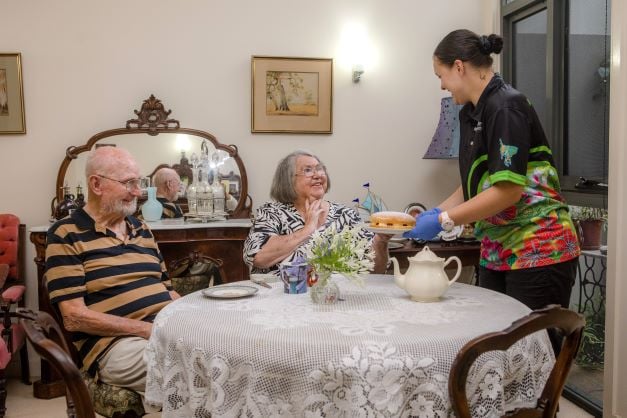 Flexible in-home respite
We visit your home to provide you with the respite care you need whilst your carer takes a break, runs errands or attends appointments. We can also provide this care overnight if your carer is away or needs additional help.
In-home respite care can be arranged regularly, occasionally or one-off support. Contact us today to find out if in-home respite care is suitable for your needs.
Contact us
"The staff really go out of their way to make this feel like home - to make you feel like you're part of a family. They're always ready with a smile and a hug. You never feel alone, it just warms your heart. "
- Joan and Phil - Bethesda Caring Centre residents.
Residential Aged Care that works for you
We know the path into residential aged care can be emotional and confusing, and our team is here to support you. Please call us on
1800 448 448
or complete this form
.
Thank you for filling out our form.