Top of page
Dovetree
Dovetree is our newest state-of-the-art aged care community offering a vibrant place to live, with high-quality care, generously sized rooms with premium features, homely touches and so much more.
Welcome to Dovetree Aged Care Community
The positivity of the staff and volunteers at Dovetree is infectious. Whether it's a special concert or creative activity, they all join in (often with a crazy costume!), bringing laughter and smiles.
We focus on the small things, such as providing enjoyable dining experiences and appropriate technology (such as live streaming events on TVs) to enhance your wellbeing and keep you active, engaged and connected.
Our resident pets and Eden Companions also play an important role at Dovetree, providing comfort and companionship. Keep an eye out for our beloved cats (Smudge, Luna, Aurora) plus our new kittens (Smokey and Saber).
When it comes to your care, we take the time to understand your individual needs. The clinical team at Dovetree provides quality care, alongside our onsite medical and allied health professionals, so all your health concerns are met to a consistently high standard.
Types of care
Permanent care
Respite care
Dementia care
Palliative care
108 rooms
24/7 Registered Nurse on-site
Live TV streaming of activities and events
Allied Health
Infection control specialist
Onsite café
Cinema
Library
Chapel
Onsite Wellbeing centre
Variety of onsite and visiting pets
Club lounge
BBQ facilities
Bi-lingual and bi-cultural staff
Landscaped surrounds, garden walks and bird aviary
Hairdressing salon
Heating and cooling
Laundry services
Leisure and lifestyle program
Eden Alternative™ philosophy of care
All rooms are spacious with quality fittings and fixtures including a king single bed, bedside table, single lounge chair, built-in wardrobe, phone connection, refrigerator and large picture windows with expansive views to the bush and surrounds. The furniture, fittings and service connections provide flexibility to make the room your own and add homely touches throughout.
Located at Sinnamon Village in Brisbane's Western suburbs, Dovetree is a contemporary aged care residence that has been purpose designed to cater for the needs of the residents who call it home. Made up of four individual communities, each with its own dining room, library, and community areas. Dovetree offers spacious and comfortable deluxe single and superior suites that include large windows, en suites, air conditioning, and smart TVs. Residents can also enjoy the use of Dovetree's very own cinema and take delight in the central bird aviary. When it comes to meals, the resident's kitchen complete with soft serve buffet for breakfast, lunch and dinner means that choice and flexibility are yours. Full laundry services are also available. Large outdoor entertaining areas provide the perfect setting to meet friends and family. And the colorful children's playgrounds will have visiting friends and grandchildren delighted and entertained. Along with providing 24 hour nursing care, the wonderful staff design an exciting program of social events in line with the Eden Alternative philosophy of care. While in the wider Sinnamon Village community an onsite cafe, hair salon, on and club lounge enhance the community lifestyle. We look forward to welcoming you at Dovetree.
At Dovetree, we offer four types of accommodation. Download the pricing sheet to view room prices.
Holistic care services
We provide allied health support, spiritual care, dementia care and palliative care services, to meet your needs at every stage.
Explore care
A caring and supportive home with 51 rooms and part of the Sinnamon Village community at Sinnamon Park.
Address:
620 Seventeen Mile Rocks Road
Sinnamon Park
QLD 4073
Opening Hours:

9am - 4pm Monday to Friday
Phone:

07 3714 5190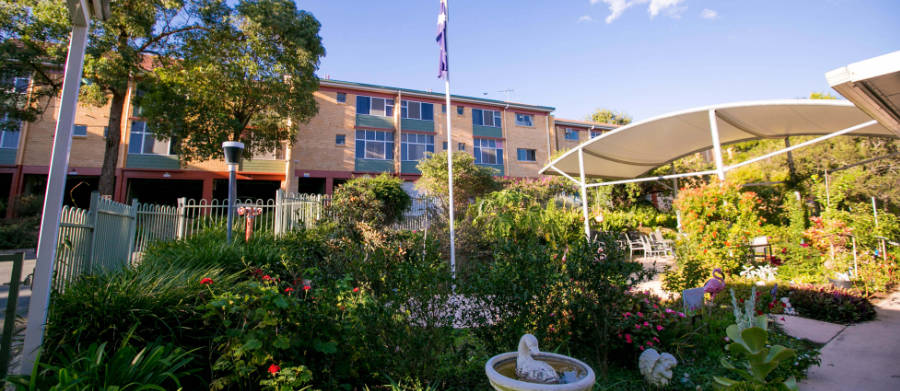 A joyful and social aged care community with 51 rooms at Sinnamon Park.
Address:
620 Seventeen Mile Rocks Road
Sinnamon Park
QLD 4073
Opening Hours:

9am - 4pm Monday to Friday
Phone:

07 3714 5178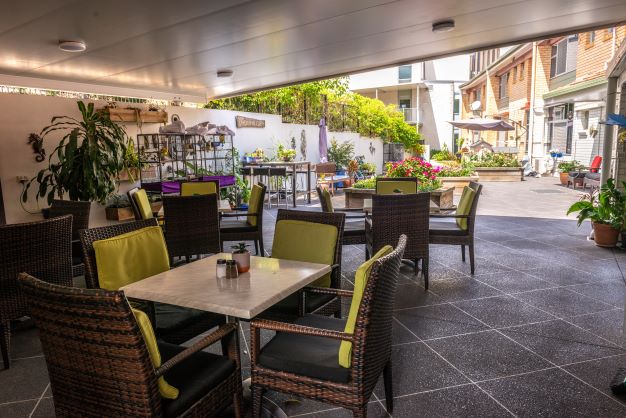 A relaxing aged care home with 53 rooms and plenty of plants and pets to bring moments of joy.
Address:
620 Seventeen Mile Rocks Road
Sinnamon Park
QLD 4073
Opening Hours:

9am - 4pm Monday to Friday
Phone:

07 3714 5222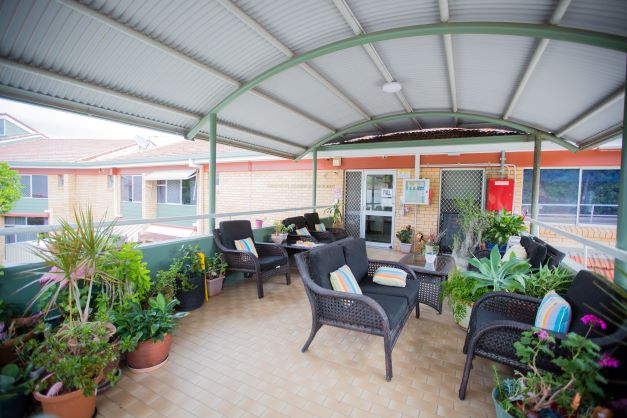 Supporting you at every stage
Our team is here to guide you and your family through your choices, explain fees, and answer any questions you may have. Contact our friendly Residential Admissions Coordinators today.
Residential Aged Care that works for you
We know the path into residential aged care can be emotional and confusing, and our team is here to support you. Please call us on
1800 448 448
or complete this form
.
Thank you for filling out our form.