Nov 19, 2020
Maroochydore's newest specialist disability accommodation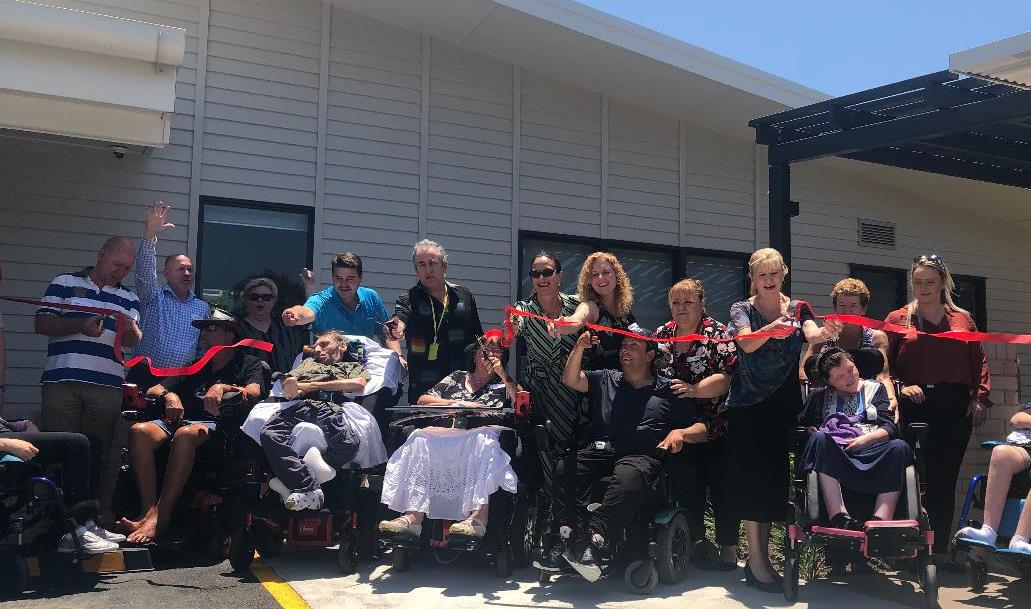 Wesley Mission Queensland (WMQ) recently opened their newest specialist disability accommodation, WesleyCare Maroochydore, on the Sunshine Coast. The community is already at full occupancy, with nine people calling WesleyCare home. This new accommodation gives residents independence while providing 24-hour care and support in a five person share house and four individual self-contained apartments.
Kirin Hagicostas, Manager of WesleyCare Maroochydore, says the official opening of the new community was a special day to remember.
"We had a lovely morning tea to celebrate the opening with all nine residents, their families, support coordinators and National Disability Insurance Scheme (NDIS) Planner and key staff members from WMQ. The border opened just in time to allow some families the opportunity to see their loved ones that they had not seen in over ten months due to the COVID-19."
"Most of the residents and their families are just so happy that they have been able to secure a place to call home," says Kirin.
Like our other Specialist Disability Accommodation communities, WesleyCare Maroochydore has its own personalised home-like feeling that the residents have created. This allows residents and their families to come and spend time together in a comfortable environment.
"It's important to make sure that each individual receives the person-centred care and approach that we are all entitled to. Each individual has their area the way they wish to have it decorated and it is encouraged to create a home-like environment. These types of environments allow families to come and spend time with their loved one as a family in a family environment, not in an institutionalised type area," says Kirin.
Residents from our other specialist disability accommodations created artwork in WMQ's Stellar Arts program and gifted it to the new residents to make them feel a part of the WMQ family. The nine new residents will be participating in our Stellar Arts program, where they have the option to get involved in singing, drumming, visual arts, yoga, magic, dance and drama workshops led by qualified artists and musicians.
Wesley Mission QLD are pleased to of been able to provide appropriate accommodation to people with different abilities. Thank you to everyone who was involved in bringing this new community to life and we are excited to see what the future brings.
To learn more about our disability services, visit our webpage.