Aug 24, 2016
Meleena - Learning Hub Program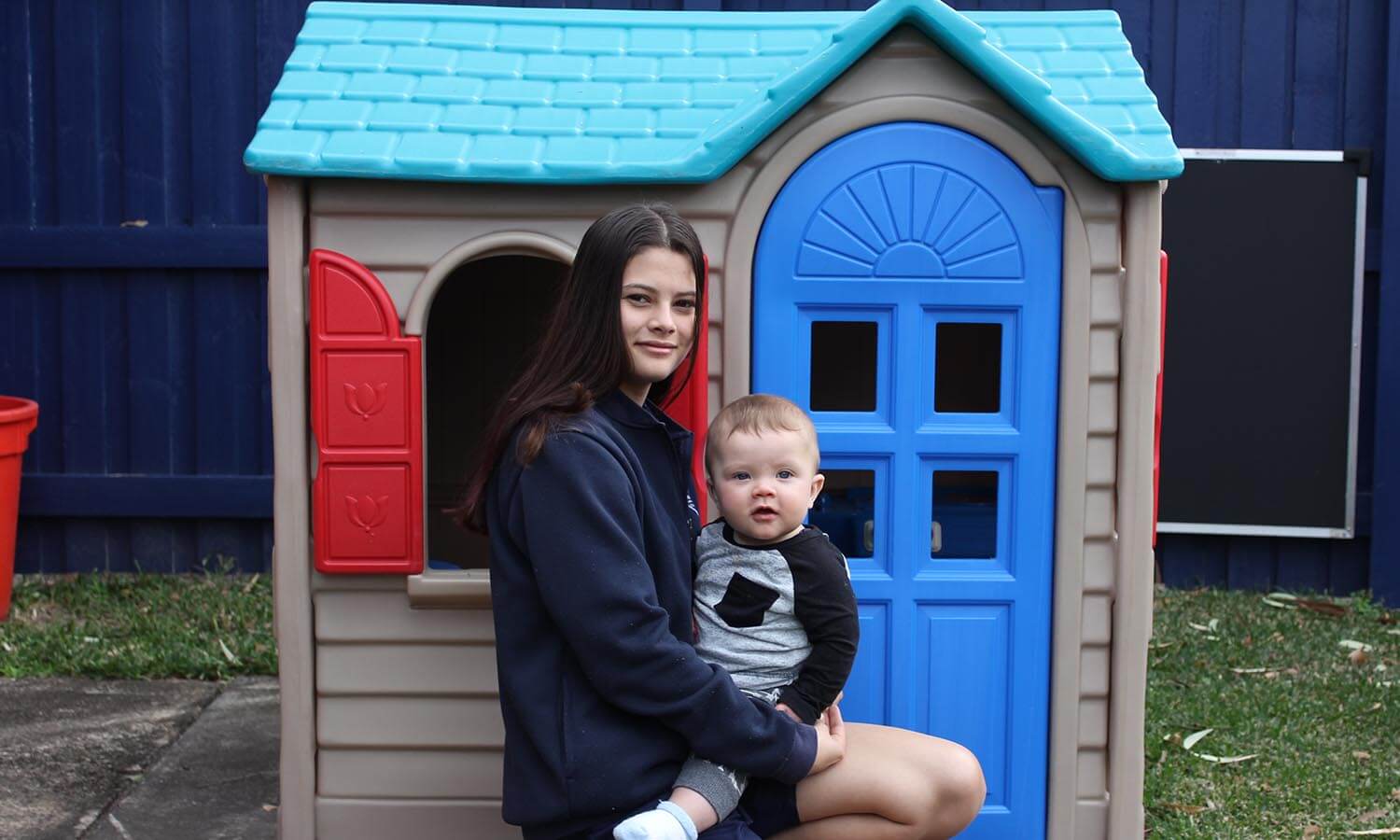 The Learning Hub Program is very helpful, I don't know how else to describe it. I started it when I was about 20 weeks pregnant and have been coming ever since the birth of my son, Lincoln.
Every day the ladies here pick us up and bring us to Mabel Park State High School, I couldn't be at school otherwise because I have sisters who go to all different schools. After that I bring Lincoln to the centre, he settles in, I go off to class and come back at lunchtime. The program has definitely helped me stay in school because it's hard to find a babysitter most of the time.
I'm studying English, Maths A, a Certificate II in Hospitality, a Certificate II in Tourism, and a Certificate II in Sport and Recreation. I'm also doing a swim teaching traineeship, so it's a Certificate III in Aquatics but also my Pool Lifeguard, Bronze Medallion and Swim Teaching Certificate.
I think that if this program wasn't here I probably wouldn't be at classes most days. It is scary being a first time mum but the ladies are always here to help if I need someone to talk to, it's a really good support system.