Nov 24, 2021
Congratulations YHES House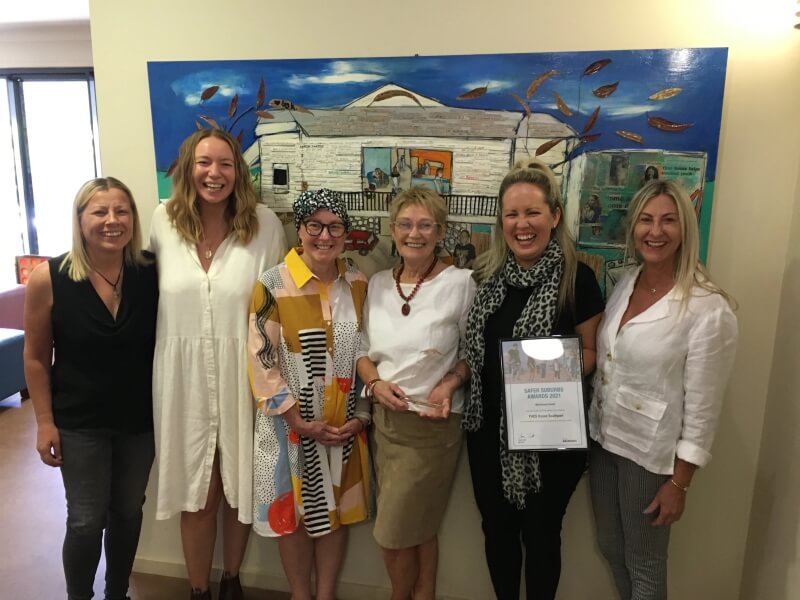 Congratulations to the YHES House (Youth, Health and Education Service) team for winning the Meritorious Award at the City of Gold Coast Safer Community Award in the not-for-profit category for the amazing work they do.
The YHES House team is a small but passionate team whose focus is to help vulnerable young people on the Gold Coast to re-engage with their community supports to promote a healthier lifestyle. YHES House provides free services to young people aged between 8-21 years with additional group parenting education to young parents aged up to 25 years.
They have a drop-in service which can be accessed by young people throughout the week, assisting them with practical needs such as showers, laundry facilities and access to computer and phones, or just a place to come and feel safe.
They also provide individual support, case management and referral and advocacy. By working collaboratively with the wider community, assistance is provided through food donations, survival packs, hygiene needs and other identified resources to meet client needs.
We also provide a space for external services like Centrelink to provide outreach support to our young people, which helps to reduce barriers for those who become overwhelmed easily in public spaces.
Well done to the team on being recognised for the incredibly important support they provide.