May 3, 2022
WMQ retirement offering grows as buyers seek space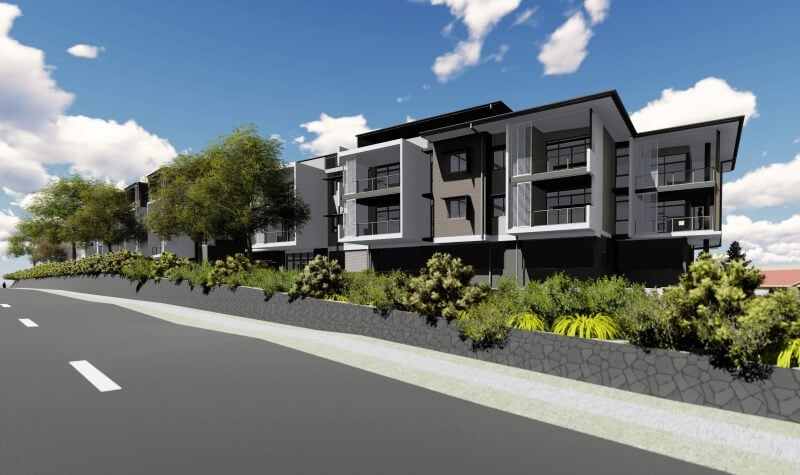 WMQ is about to expand its retirement living offering with building work set to begin on Stage Two of Rosemount Retirement Village at Sinnamon Park.
Interest has been high in the redesigned two and three-bedroom apartments, with more than 43 buyers lodging expressions of interest to secure one of the 50 new apartments offered for sale.
Retirement Living Director Kris Sargeant said they had been overwhelmed with enquiries for the units in the pre-building stage of the project.
'After initially planning to build several one-bedroom apartments, it soon became apparent retirees want bigger homes and more space, particularly in a post-Covid world,' Ms Sargeant said.
'We did a great deal of research and consultation, particularly with current residents to understand how we could meet the needs of the modern retiree both in terms of the new apartments and also common community facilities.'
There are 33 two-bedroom, and 17 three-bedroom units in the new stage, centred around beautiful green spaces and the village pool.
Community facilities include a large outdoor entertaining area with landscaped gardens, an 18-metre heated swimming pool and a gym.
There is an onsite café, alfresco lounge area and a large private function room that residents can book for events and a library.
Ms Sargeant said all of the apartments would have large balconies and many would have a separate study.
The village has secure undercover car parking with lift access and there will be an electric car station installed for the use of residents. Each apartment will have air-conditioning and be fitted out with Bosch appliances.
"For many this will be their forever home, so they want it just right, they want quality and the look and feel of something special.
"The lobby entrance of the building has been designed to be reminiscent of a hotel foyer with high ceilings and luxurious finishes."
Prices in stage two of the project start at $545,000.
For sales enquiries or more information on retirement living please contact Jo Lynch on [email protected] or 1300 865 308.