Feb 24, 2021
The upside to downsizing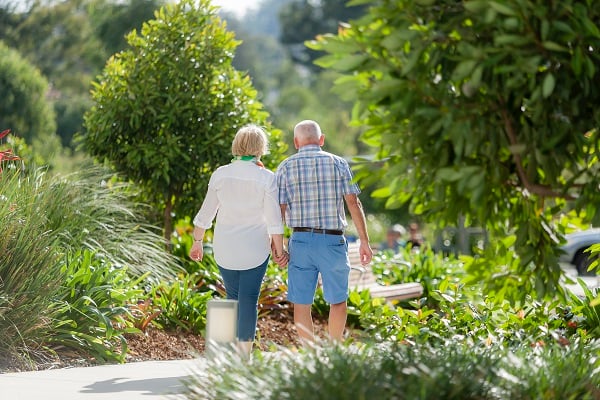 5 key benefits to retirement living
Eventually, the time may come when owning a large house in the suburbs of Brisbane no longer suits your needs. Most people downsize their home at some point. And sometimes, moving into a retirement living community is an option considered. Even though it can be daunting and stressful, moving into a smaller residence has many advantages.
1. Peace of mind
A close-knit retirement community provides a wonderful level of support, connection and peace of mind. It is the sense of wellbeing and security you get when you walk through the door, the nod from a friendly neighbour as you pass in the hallway and the knowledge that you have become part of a community.
Our retirement living communities are operated by Wesley Mission Queensland (WMQ), an integral part of the Uniting Church in Queensland since 1907. With our history and experience, we can help lift a weight off your shoulders.
2. Convenience
When you live in a retirement community, you can truly relax, knowing you no longer need to worry about the ongoing maintenance of a house, the garden getting overgrown or things breaking or needing repairs. General Manager of Retirement Living at Wesley Mission Queensland Jo Thomason says it's the combination of a simpler lifestyle and the convenience of onsite facilities that give people a new lease on life.
"More time and less worry means our residents can fully utilise our onsite offerings. There aren't many empty seats when there's an event or activity on!", Jo says.
Our dedicated Retirement Living team are also on hand to ensure a smooth transition before, during and long after you've moved in.
3. Declutter
Moving into a smaller residence doesn't necessarily mean you have to get rid of all your possessions. With some assistance from your family or friends, careful planning and a positive outlook, you'll discover less can mean more. And if you're unsure about what can be donated to charities, sold or disposed of, there's solutions in place with Decluttering experts, such as Blue Lighthouse, who are able to assist.
4. Lifestyle
Whether you're married or single, or at the younger or older end of the retirement living spectrum, you'll find a lifestyle filled with opportunities at one of our highly sought after retirement living communities.
Reflecting on her move to retirement living, resident Mary says she didn't realise at the time that she would also gain an instant caring community. As for her advice to those considering a move: "Use the facilities, join in the myriad of activities, take advantage of all the onsite offerings, and begin to live your new life."
5. Health and wellbeing
Your retirement years are there to be enjoyed. Our all-encompassing services means everything you need is available to you on-site. This includes access to our wide range of health and in-home care services to help you remain independent. You'll also always have access to our Care Concierge Service for assistance with accessing any extra care services you may require, such as navigating My Aged Care.
If at any time you feel overwhelmed by the process, it's always important to remember why you are downsizing and how you will benefit from it. The next chapter of your life is full of possibilities to explore and new people to meet.
Join us for a coffee and tour one of our retirement living communities today. We think you'll love it here.
We have one-bedroom + study apartments available for $390,000.
Call our team today on 1300 403 198 to arrange a time to show you around one of our communities.