Mar 26, 2020
Sue - Rosemount Retirement Community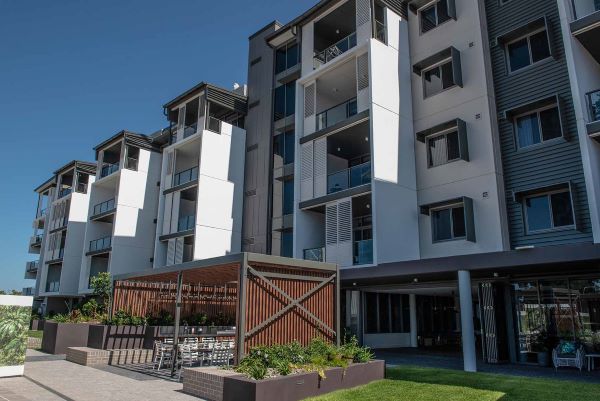 After retiring in 2017, Sue Buckby made the decision to downsize and make the move into Wesley Mission Queensland's Rosemount Retirement Community in Sinnamon Park.
"I chose to move here after my husband passed away. I wanted to make the decision myself, not my children, so I came to have a look at Rosemount and fell in love with the place," says Sue.
"I knew Rosemount was the one for me mainly because of the location. It's close to where I used to live, and the apartments are a good size and they are all a bit different, but all extremely nice."

Sue shares that although downsizing from a four-bedroom home to a two-bedroom apartment was difficult, it was well worth it. The easiest part was settling in to her new home.
"I settled in rather easily. Everyone who lives here is really friendly. The location is great it's right near the shopping centre, restaurants and public transport is on our doorstep.
"I certainly don't miss the maintenance of my previous home, like mowing the lawn or cleaning the pool. Everything is taken care of here," says Sue.
Wesley Mission Queensland's Fulton Wellbeing Centre is only a few buildings over from Rosemount Retirement Community. Sue uses the physiotherapy services offered there at least once a week. Everything you could need is right there for you, for your convenience.
"We have a gym, pool and library here at Rosemount, as well as a café, which I generally invite friends over for coffee or lunch. We have a large function room that is used for get togethers, like our monthly themed dinners, afternoon drinks, that sort of thing."
Sue reflects on the past few months since moving in and says it's the people living here that have made it special.
"I've made lots of friends since moving here, everyone is very friendly and easy to get along with, it feels like you are family."
Interested in finding out more about Rosemount Retirement Community in Sinnamon Park? Head to our webpage.