Mar 26, 2020
Karl - Rosemount Retirement Community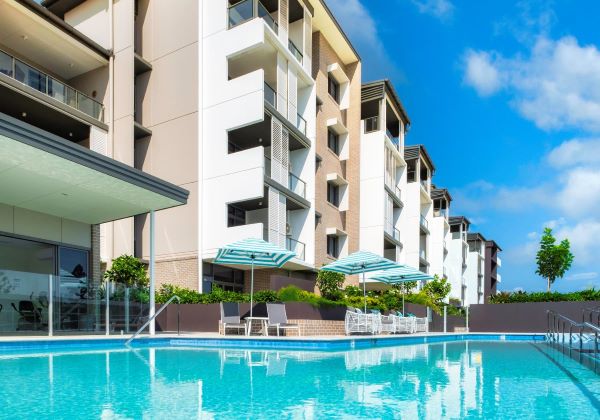 From the word go, Karl Meng was one of the first people to put a deposit down for Sinnamon Park's luxury retirement living community, Rosemount.
Karl first saw the sample plans while visiting Wesley Mission Queensland's Wheller on the Park retirement community in Chermside and as soon as he saw one of the apartments, he knew right then and there it was the one for him.
"When I first heard that Rosemount was going to be built I put my hand up to be a part of the focus group. From there I was one of the first to put down a deposit and moved in the first day it opened, which was in June 2019," says Karl.
"I was home here from the first day. I knew what to expect and I did a lot of planning around downsizing, it really did feel like home from the first day."

Karl has lived Brisbane's centenary suburbs for more than 30 years and wanted to stay close to friends and family. He was already familiar with Wesley Mission Queensland's services in retirement living and aged care.
"My father and mother-in-law spent their last days in Sinnamon Village's aged care, as did my wife. I've had a lot of dealings with Wesley Mission Queensland in the past and I have a lot of confidence in the services that they provide for retirement living and aged care."
A big part of Karl's life is socialising and since his move into Rosemount Retirement Community he's been able to maintain his previous activities and now expand his horizons.
"I am a golfer and the Jindalee golf course is only 300 metres away. We have wonderful amenities here like the gym, pool, library and café. I often invite friends over for coffee or lunch at the café, but most of the entertaining I do is from my own balcony," says Karl.
"It's a fantastic environment here at Rosemount and lots of nice people live here. The staff have been wonderful and the services that are offered are more then what I expected."
Interested in finding out more about Rosemount Retirement Community in Sinnamon Park? Head to our webpage.