Sep 8, 2021
Kaye - volunteer at Hyland House Day Respite Centre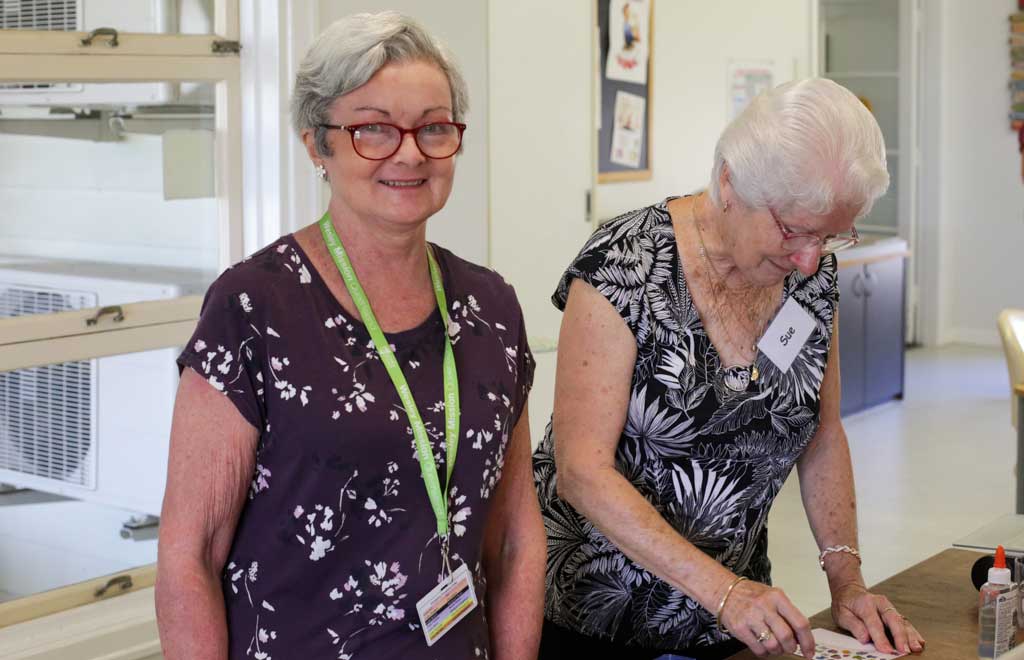 Kaye has been volunteering with Wesley Mission Queensland for more than ten years. She initially started her volunteer journey with us at Emmaus Village aged care community, where Kaye's mother was residing. After her mother passed away Kaye continued to volunteer at Emmaus Village and help with activities. In more recent years, Kaye has been dedicating her time to Hyland House Day Respite Centre in Petrie.
"I've been volunteering at Hyland House twice a week for over two years now, and before that I was volunteering at Emmaus Village aged care for eight years," says Kaye.
"Volunteering at Hyland House is a lot of fun. On Tuesdays we usually play Skip-Bo and cards with a group of members. Thursday, we have the craft group and we've been getting into card making as well as knitting and crocheting. We had a group of us that worked on a huge detailed hand knitted blanket for over 15 months. It was really satisfying to see the work that we put into it pay off.
"I mainly volunteer to give back to others. It also keeps me busy and learning new things. I certainly think I will be volunteering here for more years to come, or until I eventually become a member of Hyland House myself!"
Are you interested in getting involved in volunteering with Wesley Mission QLD, visit our webpage to view our current opportunities.