Aug 3, 2020
Ice cream to the rescue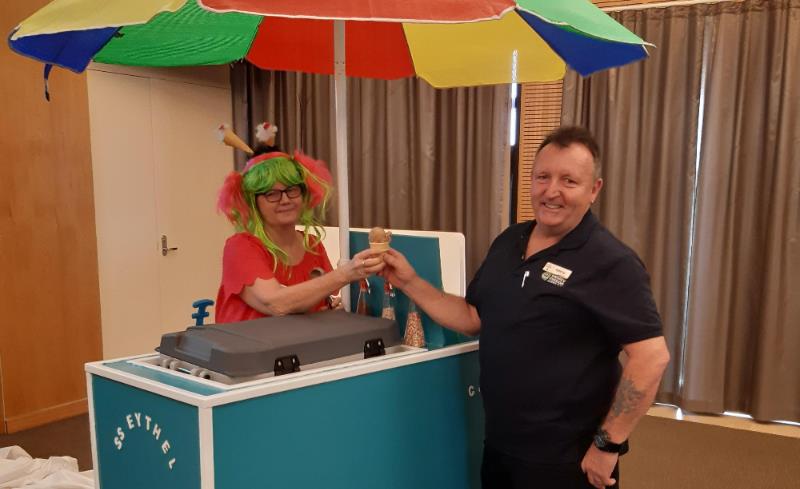 When John Wesley Gardens (JWG) aged care community had to close its café due to COVID-19 restrictions, residents thought it was also farewell to the much-craved ice-cream fridge. To change this, staff put their heads together and created a unique and innovative ice-cream cart to bring the treats straight to residents instead.
Brian, JWG Operations Coordinator, and Gerry, JWG Environmental Support Officer and qualified Carpenter, combined their skills of designing and building to create the final masterpiece.
"It was really a team effort, we wanted to come up with some new innovative ideas during the recent visitor restrictions and we know how much the residents missed being able to go to the local café for ice cream," says Brian.
"The residents used to buy ice creams from the local café, so we thought let's take the ice creams to the resident."
Best of all, the ice-cream cart was a surprise for the John Wesley Gardens community. Residents were excited to learn they would have the treats delivered straight to them. Not only that, but the variety of ice-cream and add-ons is just like being at an ice-cream store.
"It was a top-secret mission and when we did the official unveiling residents were so overjoyed, they absolutely loved it," says Brian.
"Colleen, one of our much-loved residents has started joining staff on their ice-cream rounds. She's thoroughly enjoying pushing the cart around and serving residents."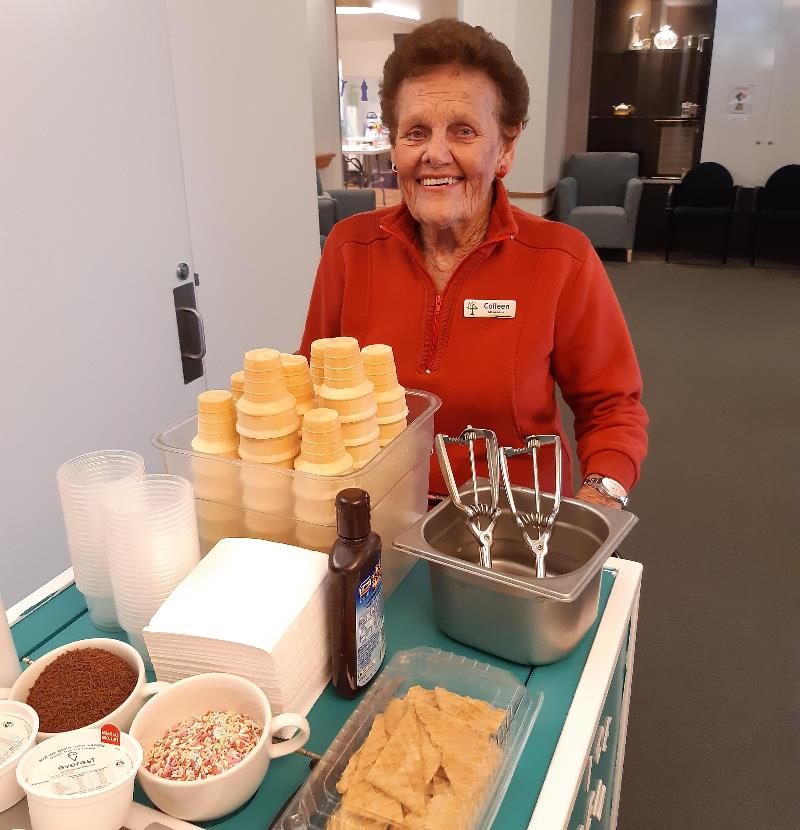 Watch this space, John Wesley Gardens staff are full of fun ideas and have been talking with residents to hear what they want to see in their home.
"We have lots of other ideas for the fleet, but its top secret of course. We can tell you residents have provided us with lots of suggestions including a roving drinks/beverage cart, hot dogs, grocery trolley."