Oct 7, 2021
Happy birthday Hummingbird House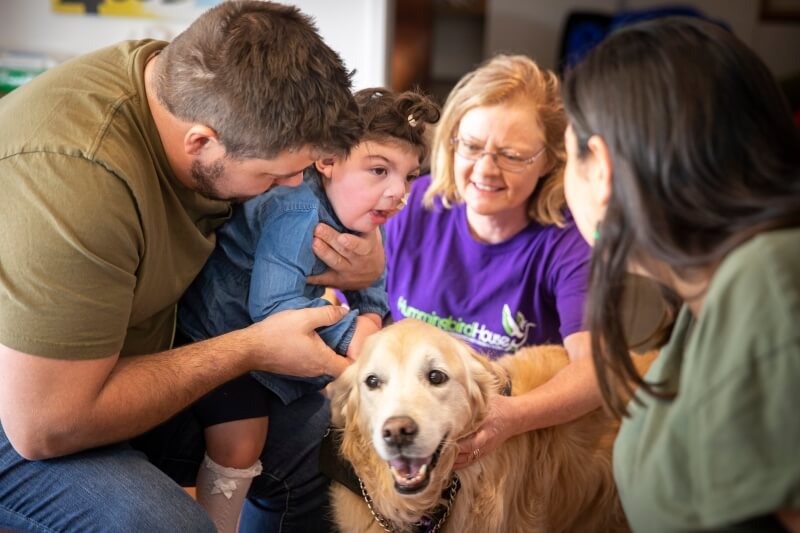 Hummingbird House has celebrated five years since it opened its doors to Queensland families. A huge milestone for an organisation that began as one couple's dream, and has since grown to support hundreds of families across the state.
Our fifth birthday provides us an opportunity to pause and reflect on the moments we have been privileged to witness and share with families during this time, and reminds us that Hummingbird House is a truly unique place that holds space for grief and joy in equal measure.
Since opening, Hummingbird House has become a truly world-class hospice service. We have won national awards, seen the team acknowledged for their expertise by colleagues, and hosted international scholars hoping to learn more about what we do and how we do it.
In five years, we have nurtured and supported our team to grow, watching many of our clinicians work towards higher professional qualifications. Our Family and Community Support team and Hummingbird House @ Home team have more than tripled in capacity and expertise. If this is what we can achieve in five years, imagine where we will be in 10!

Hummingbird House will however, always be guided by the most important people to have shared in our story: families. As such, our aspirations for the future are based on what we have seen and heard from the hundreds of families we have walked alongside during this time, and our commitment to being here for every Queensland family that needs us, no matter where they live across the state.
Unfortunately, due to COVID-19 restrictions, our birthday celebrations will look different at the House today, but we invite you to share a birthday message with the team in acknowledgement and celebration of this special occasion!