Oct 5, 2021
Taking steps to better mental health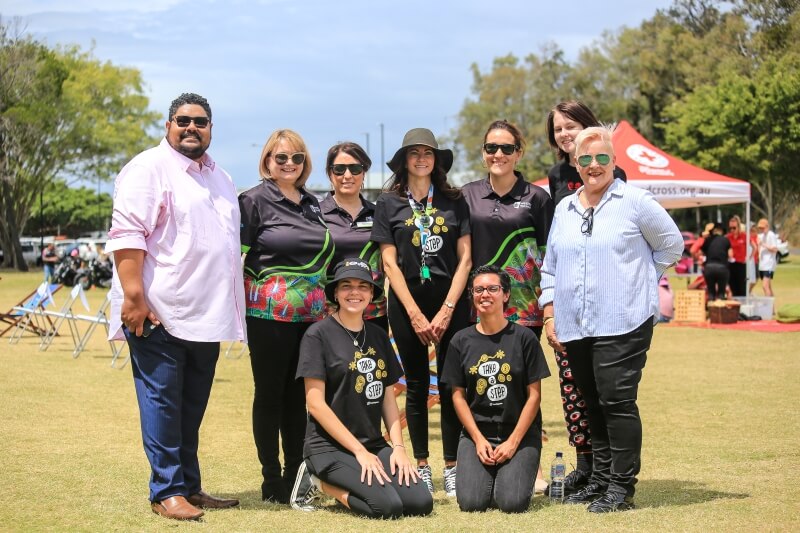 A new campaign focused on supporting and strengthening Aboriginal and Torres Strait Islander social and emotional wellbeing was launched this week on Butchulla country with events hosted by WMQ in Hervey Bay and Maryborough.
The Take a Step campaign is an initiative of headspace and empowers Aboriginal and Torres Strait Young Islanders young people to develop resilience and help them feel positive and confident in who they are.
It provides early intervention mental health services to 12–25-year-olds, and helps locals learn about, recognise and celebrate their stories and way of life, connect with elders and community and explore what culture means to them.
WMQ General Manager Mental Health Shele Liddle said there are rising rates of anxiety, depression and suicidality among young people, and this is often exacerbated for Aboriginal and Torres Strait Islander young people.
'It's important we encourage positive, proactive early conversations rather than waiting until people are in crisis."
The launch was attended by several WMQ staff including CEO Jude Emmer, Director Mental Health, Retirement Living and Community Services Kris Sargeant and Manager Reconciliation, Diversity and Inclusion Eddie Solien.
Special thanks to Kim from What's on Fraser Coast for capturing images of the day.