Oct 8, 2020
Maryborough welcomes headspace mental health service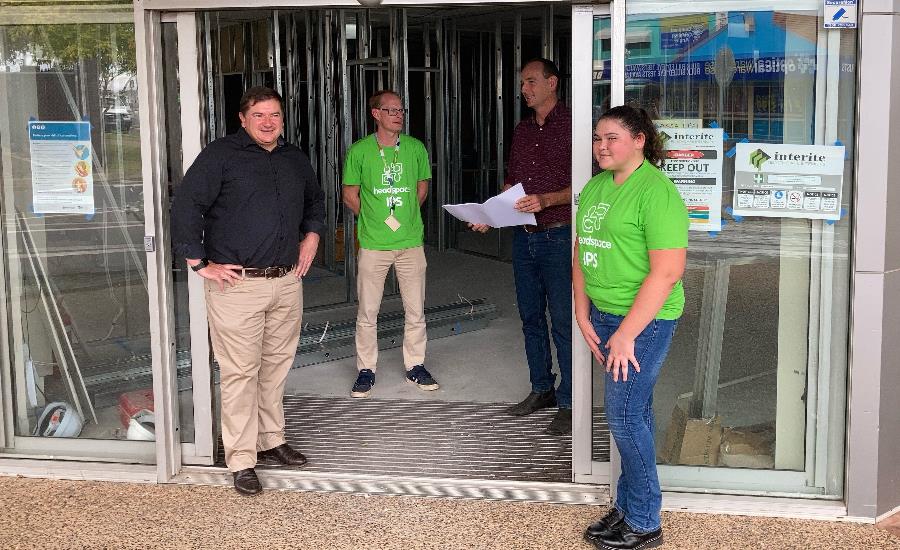 Wesley Mission Queensland is proud to partner with leading youth mental health service, headspace to open a new satellite centre in Maryborough.
Plans are underway to open the headspace satellite centre next to the Station Square Shopping Centre by the end of the year, providing tailored and holistic mental health support to people aged 12-25 years old. Support for young people in this age range is critical, as more than 75 per cent of mental health issues develop before a person turns 25.
Wesley Mission Queensland's CEO, Geoff Batkin said we are thrilled to be able to operate another headspace site on the Fraser Coast, where there is a great need for more mental health services.
"With so much uncertainty in the world at the moment, it is important young people in Maryborough have a dedicated and welcoming space that they can go to for support and guidance," says Mr Batkin.
Funded by commonwealth commissioning agency Central Queensland, Wide Bay, Sunshine Coast PHN, headspace Maryborough will be operated as a satellite service by Wesley Mission Queensland, who also operate the full-size headspace centres in Hervey Bay and Capalaba.
Centre Manager Ricky Goostrey said the new Maryborough site, on the corner of Alice and Lennox Streets, was chosen in collaboration with the local youth advisory council and meets a detailed list of requirements.
"It's visible, but provides an element of privacy, it sits on a public transport line, and you will never have to fight for a car park," Mr Goostrey said.
"The site is also quite close to many other organisations within Maryborough, such as community support services, medical services and Station Square Shopping Centre is next door.
"The location is great because it means Mum, Dad, or grandparents etc. could be doing their shopping, or might go for a coffee and read a magazine while a young person is having their session."
"We are engaging the youth advisory council again in consulting on the design and layout to make the site as youth friendly as we can, we're very excited."
Currently, the satellite centre is undergoing construction and could be operational by the end of 2020. The team from headspace Hervey Bay is already providing some support services to young people in Maryborough. Referrals can be made by contacting headspace Hervey Bay.