May 15, 2020
Becoming a mentor with Marcus Mission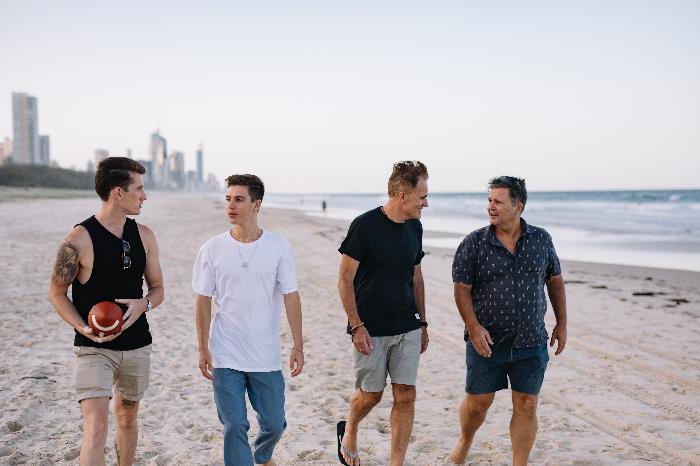 Real stories and experience have helped many men take a step in the right direction through Wesley Mission Queensland's suicide prevention initiative, Marcus Mission.
Marcus Mission is a program designed to reduce the risk of suicide in young men (age 18+) in Queensland. Its aim is to build confidence and skills for men to then reach out and support other men in the community.
"Unfortunately, around 12 men each week are lost to suicide in Queensland. That's why we have built this program. Marcus Mission is being rolled out across the Gold Coast, Sunshine Coast, South Burnett, Lockyer Valley and Bundaberg. We are already seeing a difference in these communities," says Glen Wallwork, Program Coordinator – Suicide Prevention at Wesley Mission Queensland.
The program focuses on three key initiatives; volunteer MENtor networks, resilience building for men, and suicide prevention training. These initiatives enable people to be empowered with the right skills and tools to use to help their mates when they're going through a tough time.
Dom is someone that knows too well how difficult it can be to reach out and get the support you need. Dom is an Area Coordinator and MENtor with Marcus Mission and has gone through hardships in life
"I was in the mines for 25 years, had a severe back operation and went through a separation which led to mental health issues. Since starting my journey to becoming a MENtor, I've learnt a whole new dialogue of communication that I haven't heard before. It has helped me get back on the blocks and made me become the man I am today," says Dom.
"I've really enjoyed the training and what I like about this particular program is that it is different to others. It's very well set up. It's very well supported. It's very well documented. It's cutting-edge."
Adrian is another MENtor that has been volunteering with Marcus Mission for the last year on the Gold Coast. Adrian has turned his life and mindset around to extend an understanding hand to others in need.
"There's lots of things have happened throughout my life that I could say have been pretty impactful on my emotional side and for my well-being," says Adrian.
"What's more confronting for people; living with that pain and angst of everything that goes on through life or finding out how to deal with life and how to work through those sorts of situations? There's a better way of doing life and Marcus Mission has certainly offered me a lot of insight into different ways of dealing with situations. Find the solutions, build the connections and build some resilience.
"It's given me a lot of education and I'm very thankful that I'm in a position now to be comfortable enough to be able to support other men. I think this is a step in the right direction. This [Marcus Mission] will certainly be something that I will be very heavily involved in for quite a few years yet to come."
Becoming a MENtor in your local community is a rewarding experience. To join Marcus Mission in their journey to break down barriers and extend a helping hand to men at risk of suicide, visit the Marcus Mission webpage.