Sep 21, 2022
A safe space for all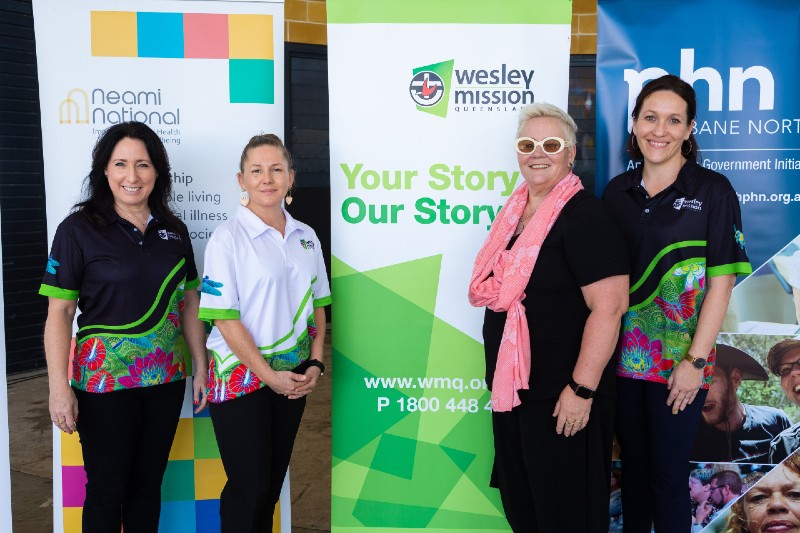 Wesley Mission Queensland has helped launch the Brisbane North Safe Space Network initiative in Redcliffe this week to offer an alternative form of support for people experiencing distress and vulnerability.
As Network Coordinator of the community-based movement, WMQ will coordinate member organisations offering support in community spaces and places, away from hospital emergency departments.
Local businesses and community centres such as libraries, cafes, hairdresser outlets and more can sign up to be part of this ground zero network that aims to break down barriers to social isolation by creating a sense of belonging in the community.
"Seeking help when in distress or suicidal can be difficult with a system that is complex and that people often find difficult to navigate," said Wesley Mission Queensland Safe Space Coordinator Nat Scott.
"The Safe Space Network creates a compassionate village in response to that problem by putting people at the heart," said Ms Scott. "It is a joined-up approach that offers a warm pathway of care connecting people between safe spaces and safe places and vice versa. It is a unique model that we are piloting in North Brisbane."
It is being piloted for the first time in the North Brisbane and Moreton Bay region with federal funding through the Department of Health's Community Health and Hospitals Program (CHHP).