May 25, 2023
Sponsor a Nurse and help the only children's hospice in QLD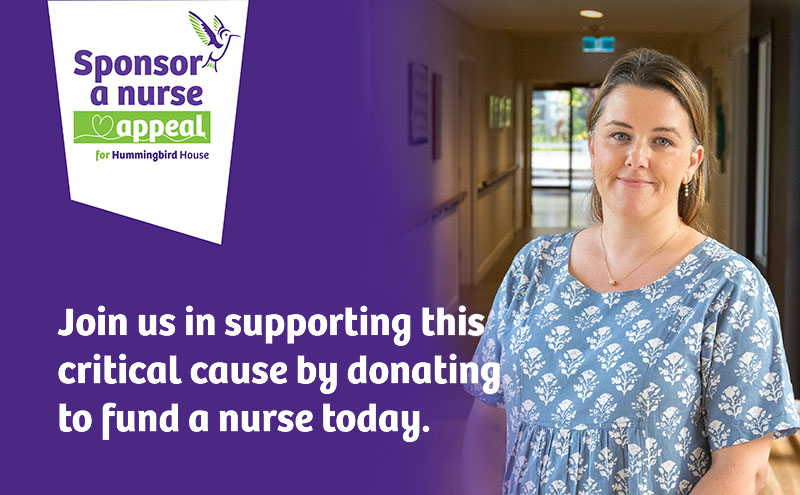 Share with your friends and families to help raise much needed funds
Hummingbird House has launched a fundraising campaign highlighting the important role nurses play in caring for children with life-limiting conditions and their families.
As the only children's hospice in Queensland, Hummingbird House's mission is to be there for every family who needs them, no matter their circumstances or financial situation.
To this day the hospice relies on the generosity and support of the Queensland Government and community supporters to ensure our service is here for every family that needs us, at no cost to them.
Without Hummingbird House, children and their families would lose the specialised care and support they rely on at the most heartbreaking and challenging time of their lives.
Hummingbird House Nurse Practitioner Kelly Oldham features in the campaign video (below) along with guest Cambria and her mum, Ebony.
Help spread the word about this important campaign by following Hummingbird House on Facebook and sharing with friends and families - or donate today at Sponsor a Nurse website.