Mar 10, 2021
A trip down memory lane at the Paragon Theatre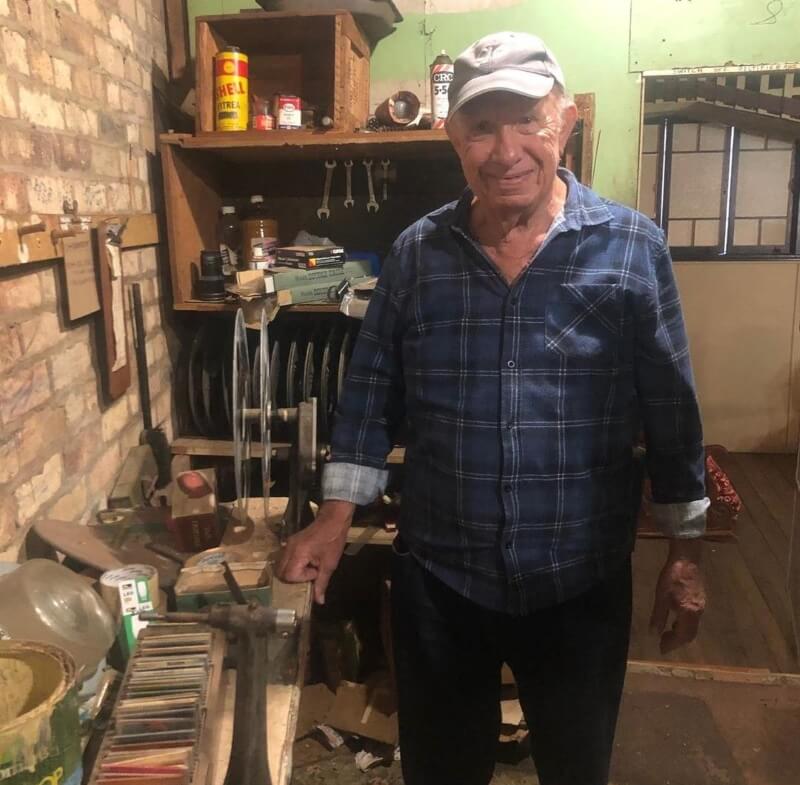 The 1950s was the golden era for cinema, where popular genres like westerns, war stories, drama, comedy and much more were showcased. Around 1953, Gordon Turnbull worked as Projectionist at the heritage-listed Paragon Theatre in Childers. Now almost 70 years on, 83-year-old Gordon took a surprise trip down memory lane and revisited the Paragon Theatre.
Gordon is currently receiving a Home Care Package through Wesley Mission Queensland (WMQ) at his home in Bundaberg. He is currently getting assistance six days a week for little things around the house like cleaning and cooking.
One afternoon Leanne, WMQ In Home Care Leader, was having a conversation with Gordon when he mentioned he had previously working at the Paragon Theatre when he was a teenager. Leanne took the opportunity to set up a surprise visit for Gordon to the Paragon Theatre with one of his Care Workers.
"I had no idea we were going to the Paragon Theatre. Leanne set it all up. I went with Sharon, my Care Worker, and we went and had a coffee across the road. She said, 'I'll be right back' and next minute she gets me, and we are going into the theatre. I was very surprised!" Gordon says.
"The lattice ceiling was just how I remembered it. It did seem different in the cinema part itself, but the majority looked the same. It's a beautiful place. We had no TV back in those days. Friday and Saturday nights were always jam packed there with people from out of town, with Wednesday night being half full."
"I worked at the Paragon Theatre for around 9 months, while I was doing my panel beating apprenticeship. My job was to operate the advertising and the films that would come on the screen. When the film was finished you had to rewind the film. You would have to be so careful to not burn your hands while doing it," Gordon reminisced.
During Gordon's visit he got to go back into the old projection room where he used to work.
"I didn't think they would let me in the projection room. That brought back memories. It was unreal and the whole experience was a surprise."
Gordon lives an active life and spends most of his time woodworking in his shed to make toys for his five grandchildren. He says the help around the house from the Care Workers make a huge difference as he's unable to bend down anymore to make the bed or do the washing.
"I'm so happy with the services. It helps so much having the cleaning done for me. The visit to the Paragon Theatre that Leanne and Sharon put together was unreal and beautiful experience."
To learn more about our home care services, visit our webpage.