Feb 5, 2021
Those who gave - Red Bag Appeal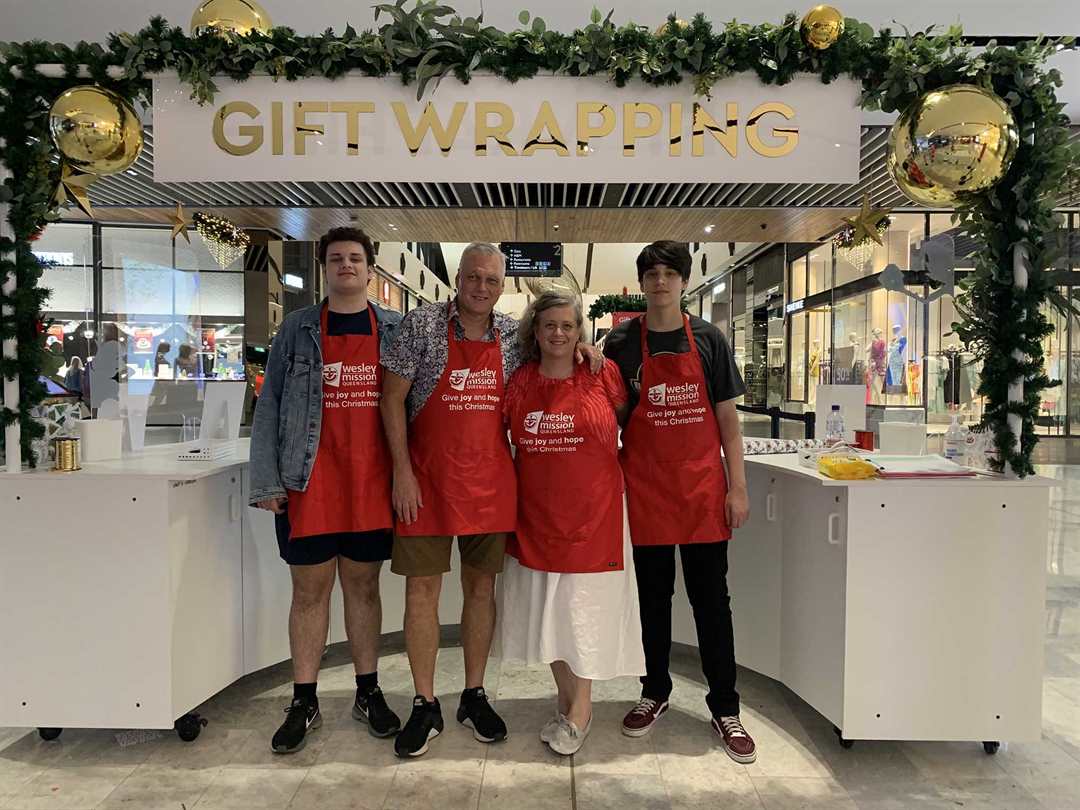 This year WMQ again held the charity gift wrapping station at Westfield Chermside. Always with a smile, our wonderful volunteers beautifully wrapped thousands of Christmas gifts for the local community and in the process, raised over $33,000 for people in need this Christmas. This means our emergency relief services right across Brisbane were able to help more people needing extra support through the holidays.
Louisa and her whole family put their hands up to volunteer at the gift wrapping station at the end of last year. Her husband Richard had seen the wrapping station the previous year and suggested that they sign up in 2020. "We decided to volunteer with our sons Ashton and Lachlan, to give them a volunteering experience, and also to take part in a family activity that centred around giving to others," said Louisa.
"Being involved in Wesley Mission's 2020 Christmas Gift-Wrapping fundraiser was an extremely positive experience for my family and I. Volunteering for this event was an opportunity for us to support members of our community experiencing hardship and hopefully bring a little comfort and joy to their lives. Witnessing the generosity of spirit of those accessing the gift-wrapping service was an added heart-warming benefit. Getting involved in this event is something we would highly recommend for anyone wanting to lend a helping hand to those in the community in need of support."
Image above from left to right: Ashton, Richard, Louisa and Lachlan.
To find out more about the campaign, visit the Red Bag Appeal website.