Sep 21, 2023
The tenth Coles Hummingbird House appeal has started - let's make it the best year yet!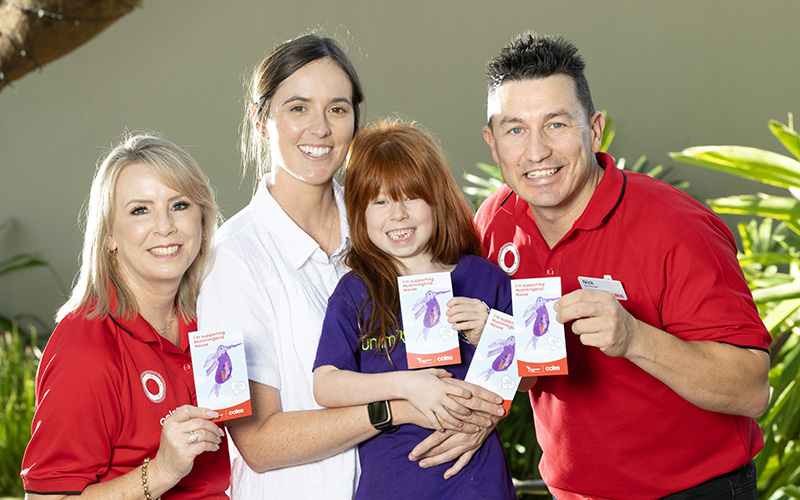 We are so excited to have launched this year's Coles Hummingbird House appeal, the tenth year of this partnership which raises much needed funds for Hummingbird House.
From 20 September to 17 October, Coles customers will be encouraged to support Hummingbird House children and families by purchasing a $2 donation card at the checkout. These cards have been designed by four very special Hummingbird House families in memory of their children. You can watch their stories, in their own words, on the appeal website.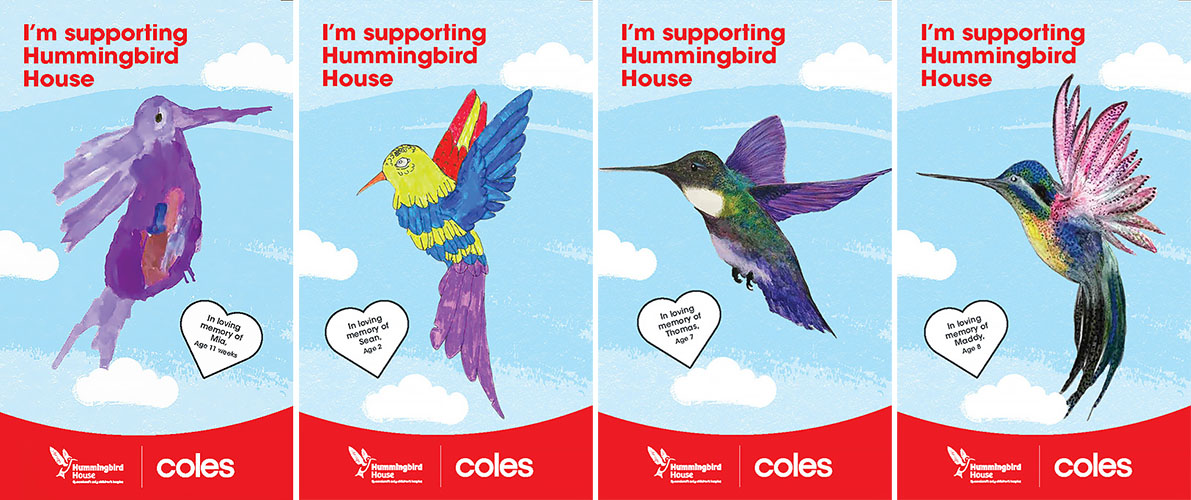 Every year Coles staff in 183 stores across Queensland really give this appeal their all, organising instore fundraisers, trivia nights and other events to help raise as much money as possible. As well as the $2 donation cards, Hummingbird House is selling some terrific Hummingbird House merchandise which you can view here:
https://fundraise.wmq.org.au/shop.
WMQ General Manager Palliative Care Services Ellen Whittaker said last year the appeal raised more than $971,000 and since it started has contributed more than $4.3 million to Hummingbird House.
"The funds raised at Coles in the past decade have helped us to provide resources for the hospice, fund travel costs for regional families and assist families make lasting memories with their children when they know that their time together is short. The need to sustain this service is ongoing as there will always be children living with life-limiting conditions. That's why we ask Queenslanders to get behind us again in this year's appeal by putting a $2 donation card in their shopping basket next time they're at Coles."
For more information or to make a donation online please visit the Coles-Hummingbird House appeal website. Together, we know we can make this year - our tenth year - the biggest yet!