May 19, 2022
Double your impact on WMQ's Giving Day!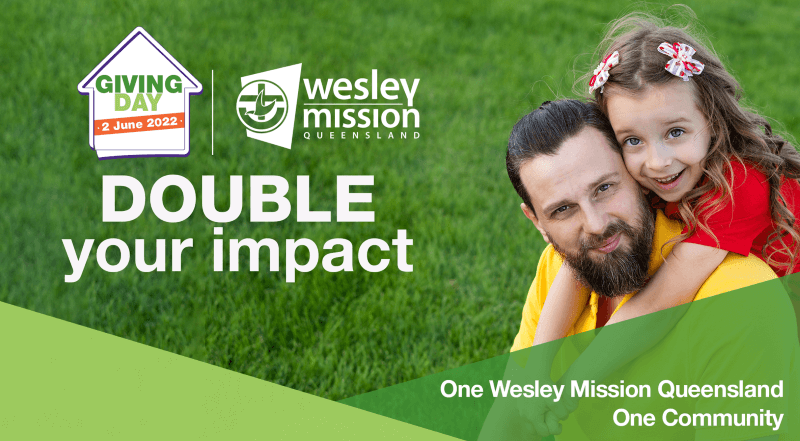 Join us on Thursday 2 June as we raise much needed funds for mental health, palliative care, disability and emergency relief.
To help us continue helping the vulnerable and marginalised in our community, WMQ is holding a Giving Day on Thursday 2 June where all donations will be doubled - and we want you to get involved!

Every bit of support you can give will help raise much needs for mental health, palliative care, emergency relief and disability services at WMQ. You can help by:
Sharing the details with your friends and families
Volunteering on the day – register here
Making your own donation, no matter how big or small
Organising a team fundraiser – crazy shirt day, lolly guessing competition, a morning tea – the more people you can reach the better!
With every donation matched by our matching partners we have the chance to make a huge impact to the people we work with. So, your $5 becomes $10, $20 becomes $40 and so on – there is no limit to what will be matched. If you are interested in becoming a matching partner please contact [email protected]
How to register to fundraise:
Go to https://charidy.com/wmq
Select the pillar you would like to raise money for
Create your team page
Share your fundraising link on your social media and host an event to raise funds
Donate and your donation will be doubled!
Wesley Mission Queensland has a proud history of giving. Every day our staff give care and support to the many people they serve, and with your help we can raise funds that will enhance our programs and services for the benefit of the people who depend on us.
So what are you waiting for – let's do this together!
One Wesley Mission Queensland, One Community