Oct 27, 2021
Coles Hummingbird House appeal raises $1 million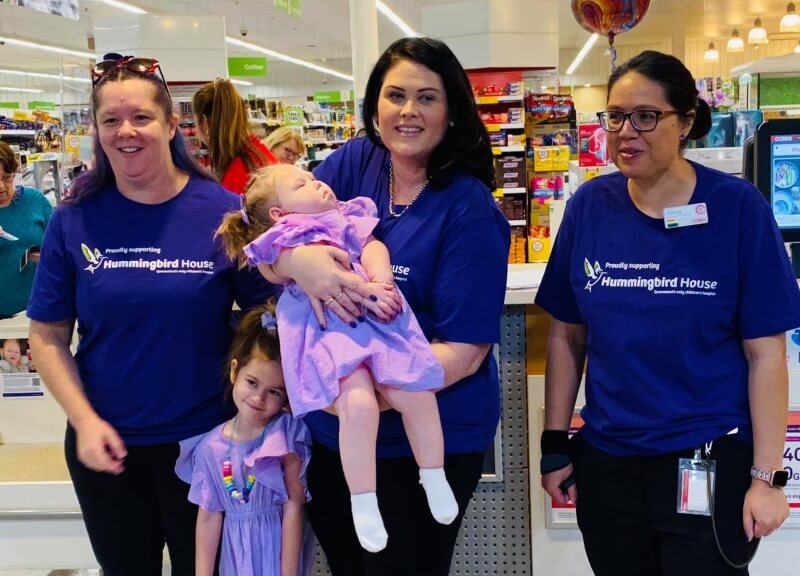 This year Coles were set an ambitious target of raising $1 million to support Queensland's only children's hospice, almost double the amount raised in 2020. While this seemed to be a big ask, the passion for Hummingbird House within the Coles community was as high as our own, and the challenge was accepted.
We are excited to announce that this goal has been met, raising just over $1 million, which will support babies, children and young people living with a life-limiting condition across Queensland.
Coles has been a strong supporter over the years, having raised more than $2.4 million since 2014 and all 183 Coles Stores across Queensland participated in this year's Coles Hummingbird House Appeal.
From bike rides, bake sales and sausage sizzles, to raffles, trivia nights and our specially designed tokens, Coles customers dug deep, and staff worked tirelessly to achieve this record-breaking amount.
Highlights of the appeal include the Glenvale store in the Toowoomba region who took out the winning store trophy, raising over $27,000, and the Toowoomba region for taking out the winning region trophy, having raised a staggering $120,000.
This is a phenomenal achievement, and we are grateful to Coles for their unwavering support and dedication.