Nov 8, 2022
New accommodation to help plug gap in housing for people living with a disability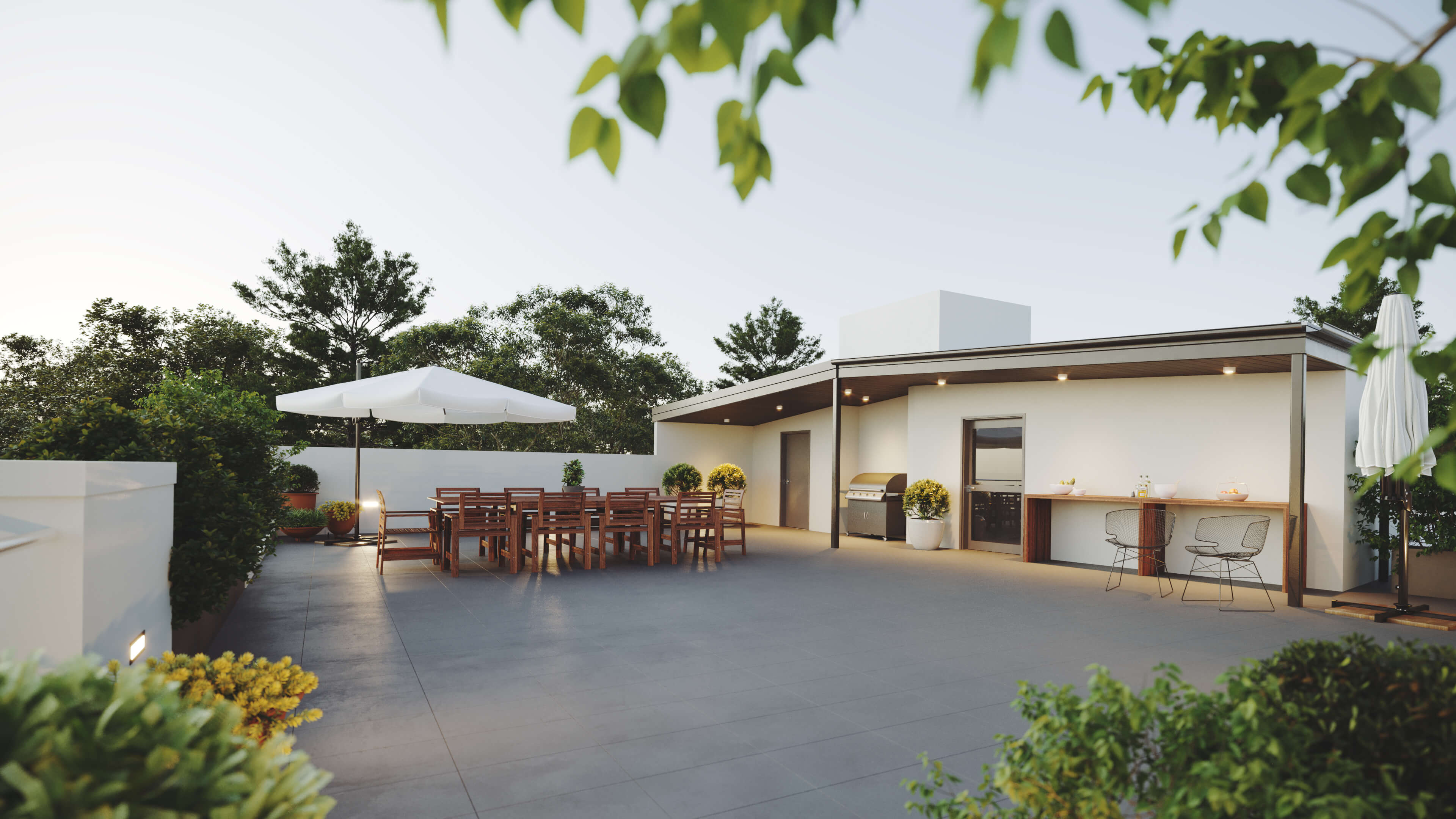 Wesley Mission Queensland has partnered with RF Corval to deliver six new state-of-the-art disability needs apartments in Brisbane's East.
The $4.5 million development will now bring immeasurable value to six high-care needs Queenslanders who will live independently in a new home at Murarrie.
Wesley Mission Queensland's General Manager for NDIS Joanna Thomson said the Murarrie development was a step forward for the sector, one that would improve the independence of those residents with disabilities, diversifying communities and housing options within Queensland neighbourhoods.
"While more than 17,600 people with disabilities currently live in supported housing, an estimated 2,088 are still searching for suitable accommodation," Ms Thomson said.
"Wesley Mission Queensland is grateful to RF Corval and their delivery partner Colebrook Developments for sharing our vision to provide people with greater access to high care needs housing.
"We want to provide our residents greater freedom and independence. We want them to have the same rite able-bodied people take for granted, and that is the opportunity to live safely in a new, beautifully designed, purpose-built home in suburbia."
Designed by Greyspace Architects, the spacious one- and two-bedroom apartments are world-class in terms of their high physical support features and contemporary design.
"These are incredibly stylish apartments built to SDA [Specialist Disability Accommodation] Standard," she added.
The development boasts a communal rooftop terrace which Ms Thomson believes even the contestants from The Block would be envious of.
"At Wesley Mission Queensland we promote social interaction to ensure our clients can live independently, but also enjoy a social and happy life. The Terrace has outdoor dining, barbecue facilities and plenty of space for residents to host guests or just get outside and take in the view across the Murarrie Recreation Reserve."
Each of the six apartments boast a modern, high-care friendly kitchen, laundry, bathroom and balcony with options for assisted technology.
"Once the builders move out, half a dozen thrilled residents and Wesley Mission Queensland will move on in," Ms Thomson said.
"Wesley Mission Queensland provides the access to these new apartments and can deliver supported in-home independent living care services, including a 24/7 monitored emergency call system.
"The whole point of this new development, and other properties we are invested in, is to assist with reducing the shortage of housing Australians with significant disability are facing.
"Wesley Mission Queensland has 57 high care needs apartments available for Queenslanders living with a disability, but we are busy working on future growth in the sector.
"Wesley Mission Queensland's disability housing program is a great example of how developers, government, industry and the community can work together to build, equip and support living environments that young people with high care needs can choose to live in comfortably and safely.
"Disability doesn't discriminate, it can affect all of us in various ways, and we all need to contribute to helping make life easier for those most impacted and solve the disability housing crisis for good."
The new apartments are located at 45 Northcliffe Street, Murarrie. They offer onsite parking, and are conveniently located close to transport, shops, recreation and other support services.
For further information or to see an apartment please call Wesley Mission Queensland on 1300 207 162 or visit wmq.org.au.