Feb 4, 2021
Providing relief at Christmas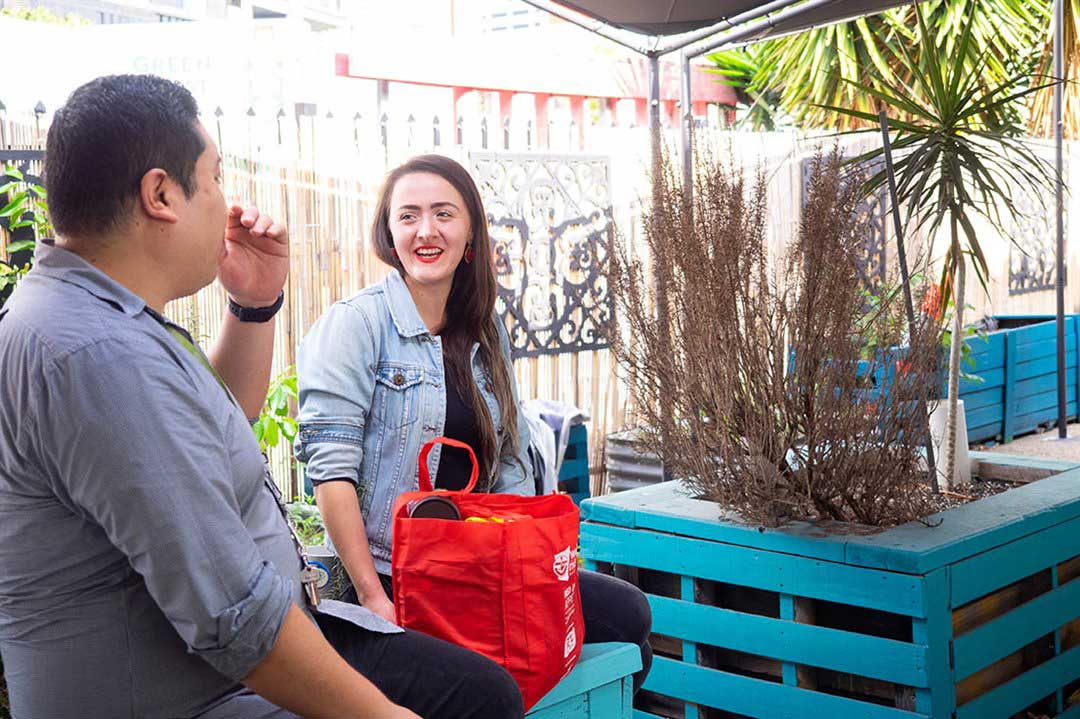 To understand the impact of the Red Bag Appeal is to know that it is not just one story – it is many stories.
There are the stories of the people who work behind the scenes to bring the appeal to life – the truck drivers who deliver bags; the volunteers who work in our emergency services; the corporate sponsors who give to get the appeal off the ground.
There are the stories of those who give to the appeal – the churches, schools and companies who rally their members to fill red bags, ready to be delivered; the corporate teams who donate their time to help pack and sort red bags; the community members, like you, who donate either physically or financially to make sure everyone feels the spirit of Christmas.
And then there are the stories of those who receive hope and joy through the appeal – the struggling families who are able to enjoy a meal on Christmas day; the single parents who watch their children's faces light up as they open a gift they may not have otherwise received; the ones who feel forgotten and alone, who arrive on our door looking for a warm meal, a kind ear, a compassionate touch.
Every step in the journey, and every person who takes part, adds to the impact of the Red Bag Appeal. Thanks to every one of you, 2020 was the most successful year of the appeal to date. Even when you were dealing with a world crisis that was causing isolation, loss, anxiety, and uncertainty, you gave. You proved that when we come together, we make things better for everyone, and we remember what it means to be a community. It's that spirit of giving, of compassion, that unites us. Thank you.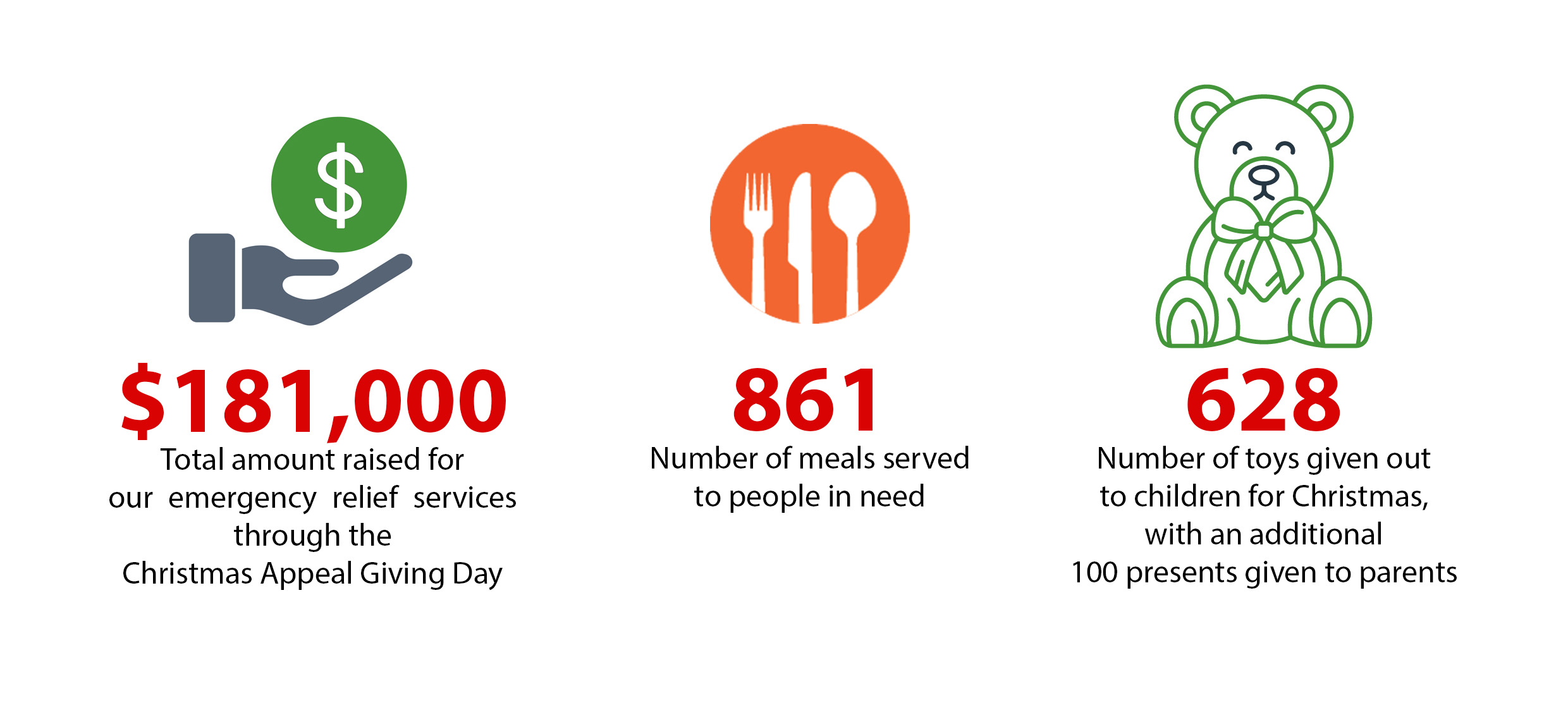 Our emergency relief services helped more than 6,000 people over the 2020 Christmas period.
Usually our Brisbane Relief Hub in Brisbane's Fortitude Valley hands out Red Bags and other hampers in the two weeks leading up to Christmas, but due to the unique challenges present by the pandemic, this was extended to the whole month of December. For people collecting bags and toys, sign ins were required for contact tracing, and temperatures were taken.
13 community meal events were held throughout the month of December, providing fresh, hot meals to people in need. Over that time, 861 meals were given to people in need.
COVID-19 couldn't stop our Christmas day lunch celebration, where 30 staff and volunteers served 50 people seated indoors, 2 sittings of 10 people outdoors, and 130 takeaway meals.
628 toys were given to little bright, happy faces – and parents weren't forgotten either, with an additional 100 presents distributed for them.
6,557 people came through our doors seeking help this Christmas period. From 21 December onwards, The Brisbane Relief Hub was the only inner-city service open during business hours, and the only organisation in an inner-city location to provide a Christmas Day lunch to people in need. In January, it remained the only community service operating normal business hours, and only one of a small number operating across the greater Brisbane area.
Find out more about the campaign at the Red Bag Appeal website.