Nov 27, 2020
Christmas Appeal Giving Day raises more than $180,000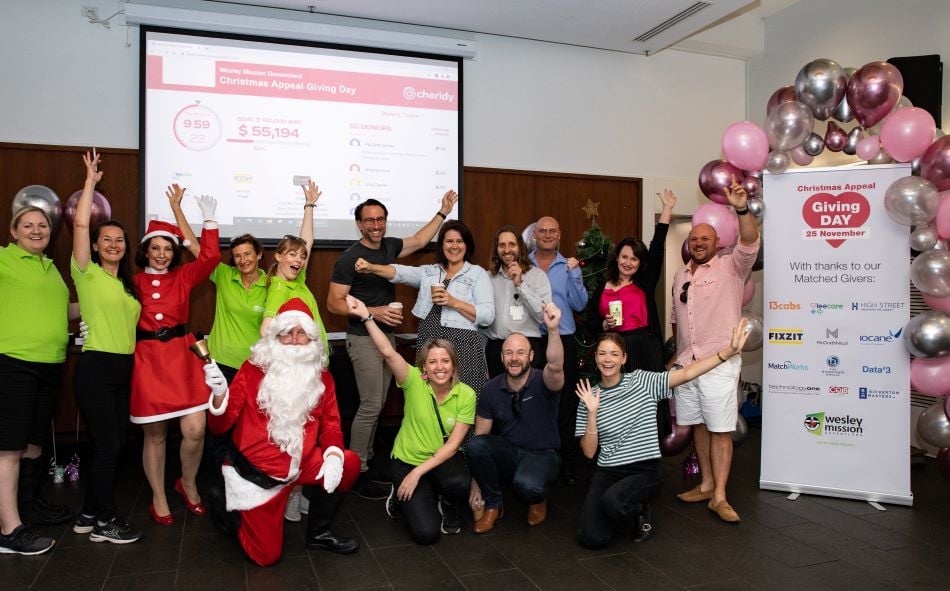 On Wednesday we held our first ever 24-hour Christmas Appeal Giving Day. Over $180,000 was raised for our Emergency Relief services throughout South East Queensland for those doing it tough during the holiday season.
This year has been particularly hard for so many - it is currently estimated that more than 700,000 Queenslanders are experiencing poverty. Funds raised will directly benefit struggling families, stranded international students, people experiencing homelessness, and Queenslanders doing it tough by providing emergency food relief, Christmas hampers, case management and advocacy, and referrals to other vital services.
This week we received more than 400 donations. We would like to say thank you to those who generously donated and to our amazing matched donors who doubled every donation that was made.
Paul Reis, Wesley Mission Queensland's Fundraising General Manager, says the day went well and he was thrilled to reach the goal.
"What an amazing day to celebrate the generosity of our community and our supporters giving towards families doing it tough this Christmas. Special thanks to Brisbane Broncos and Hugh McCluggage from Brisbane Lions for their fantastic support. A massive shout out to all our corporate supporters who were able to match the donations coming in on the day. "
Again, thank you to everyone who donated or volunteered in our Christmas Appeal Giving Day, your contribution will make a difference in the community and will make this a Christmas to remember.
To learn more about our emergency relief services or to make a contribution, visit our webpage.