Feb 1, 2022
Christmas wrap up raises much needed funds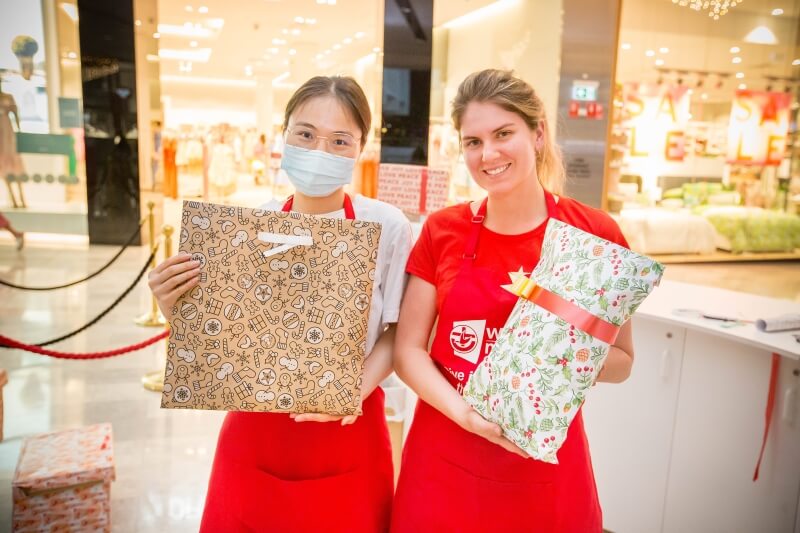 Christmas may seem a distant memory but we are still celebrating the efforts of our volunteer Christmas wrappers who raised more than $32,600 for our Emergency Relief Hub.
Our amazing volunteers diligently wrapped gifts for shoppers at the Westfield Chermside gift wrapping station right up until the 24th of December.
Shoppers left their gifts at the station in exchange for a small donation per item and collected their gifts shortly after, wrapped and ready to place under their tree. One shopper said, "This is my first year coming here, I usually wrap my own presents but it's a really big help and I like to give where I can. I must have been about 4 or 5 times!".
All the hard work, paper cuts and late nights were worth it the funds raised will directly benefit Queensland families who access support through WMQ Emergency Services.
Thank you to our dedicated volunteers for the thousands of presents wrapped, bows tied, gift tags written and late nights. Their tireless wrapping and support means the world to us and those we serve.