Jul 5, 2023
Partnership with UQ to address workforce challenges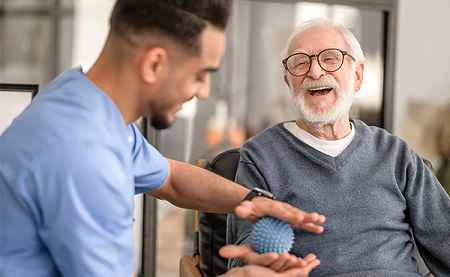 Wesley Mission Queensland has announced a promising new partnership with The University of Queensland's (UQ) Healthy Ageing Initiative. The collaboration will see UQ experts design training programs and research initiatives that will be integrated into the services provided by Wesley Mission Queensland.
This partnership aims to improve the quality of care for older people, while also helping to address the widespread shortage of workers currently being faced by the aged care sector.
Wesley Mission Queensland Director of Governance, Performance and Outcomes Natalie Verdouw said with more than 85 years' experience providing care to older people, WMQ has always looked for innovative ways to ensure those in its care age well, with purpose and autonomy.
"This partnership will help improve customer outcomes and quality of care, as well as address the widespread workforce shortages facing the sector," Ms Verdouw said.
"We welcome the opportunity to help build a more skilled and sustainable workforce, recognising the essential role aged care workers play in our community.
"We are honoured and excited to be partnering with UQ as a renowned provider of innovative education solutions to deliver these much needed outcomes."
For more information visit the University of Queensland
website here
.