Top of page
You can stay in touch and bring a moment of joy to your loved one by sending a message using the form below. Share a photo of a special moment, a birthday message, or a note to say you're thinking of them.
A member of our team will then hand-deliver your message.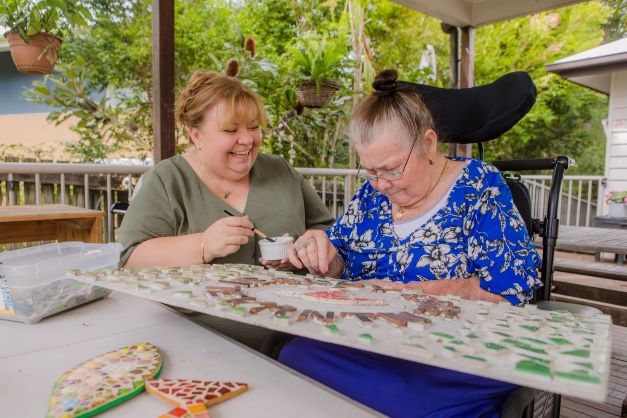 The health and wellbeing of residents is our priority.
The Queensland Government is urging all disability support providers to be alert and aware of the increase in COVID-19 community transmissions in south east Queensland. With the health and safety of residents and staff as our highest priority, we have made the difficult decision to introduce additional measures, including restrictions. We have engaged additional staff to facilitate Skype and Zoom meetings between families and residents. You have been provided with contact details, and meetings will be arranged this week.
We also encourage family, friends and the wider community to connect with residents by sending messages and photos or ask specific questions via the form below. You can choose to upload a photo or image if you wish.
Simply complete your details below and we will be sure your message gets delivered.
Thank you again for supporting Wesley Mission Queensland.
Thank you for filling out our form.