Top of page
Dr Jessa Rogers
Board member

PhD, MEd (Guid&Couns); BEd (Hons I); BCreInds, CertIV (Life Coaching), MAICD, MAIATSIS, CF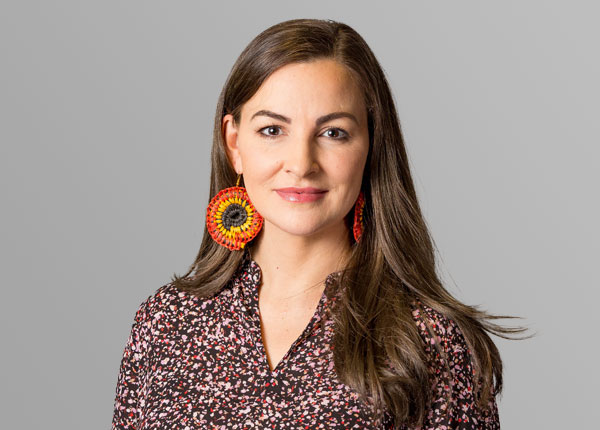 Jessa is a Wiradjuri woman with 15 years of experience in schools, tertiary education, research and educational leadership. Her expertise includes Indigenous student experiences and Indigenous research methods and methodologies. Jessa is currently the First Nations Senior Research Fellow at QUT's Digital Media Research Centre and has a strong background spanning consultancy, governance, strategy, education and health.
Jessa serves on the Nursing and Midwifery Board of Australia (NMBA), the St Philip's College (Alice Springs) Board, and the Centre for Policy Development Board among other boards and committees. She is a member of the Australian Institute of Company Directors, and is currently completing the AICD Company Directors Course. Jessa is a Fulbright scholar (Harvard University, 2017) and a Churchill Fellow (2018) and is the recipient of a national NAIDOC award. Jessa is an ARC DECRA fellow, her research exploring the outcomes of Indigenous boarding graduates who have completed school in the last 5 years.
Jessa's commitment to excellence is combined with her deep passion and commitment to serving Aboriginal and Torres Strait Islander, Pasifika and Maori, and marginalised communities. Jessa has three sons, and her work maintains a focus on uplifting and supporting youth and young people. Her passion stems from both lived and professional experiences and Jessa's service on the Wesley Mission Queensland is a reflection of her heart for service, faith, and her lifelong commitment to Indigenous empowerment and self-determination, toward increased life choices.
600 people
in need
receive a free meal, sandwich or food parcel each week.
More than
90
young adults call our supported accommodation units home.
3,500
seniors
supported to lead a fulfilling and independent life.
More than
530
retirees reside in our award-winning independent retirement villages.
More than
1,000
adults and children received youth and parenting support.

Your story is our story
Wesley Mission Queensland. Helping Queenslanders live better lives since 1907.