Top of page
Elaine Rae
Deputy Chairperson
M.Sch.Mgt; Grad.Dip.Comp.Ed.; B.A.; Cert.Teach; MACEL; FAIM; MAICD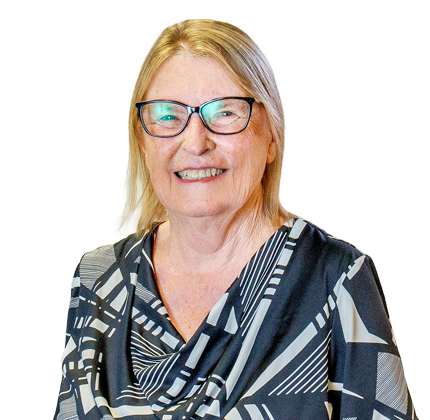 Elaine has a lengthy professional background in educational leadership and governance, with particular experience in developing new schools. She has recently retired from the role of Executive Officer for UCA schools in Queensland and continues to undertake consultancy roles in strategy, appraisals and school accreditation.
Elaine chairs Bayside Uniting Church Council and serves on several Synod and Assembly committees. Through her involvement in the wider Uniting Church, she has developed a strong appreciation of the work of Wesley Mission Queensland and its innovative activities.
Elaine is a graduate of the Australian Institute of Management and currently serves on several not-for-profit boards, including chairing the Emmaus National Board.
Elaine has a passion for assisting those who are disadvantaged to have real life choices. She sees contributing to the work of Wesley Mission Queensland through her position as Deputy Chairperson of the board, as an expression of her faith and values.
600 people
in need
receive a free meal, sandwich or food parcel each week.
More than
90
young adults call our supported accommodation units home.
3,500
seniors
supported to lead a fulfilling and independent life.
More than
530
retirees reside in our award-winning independent retirement villages.
More than
1,000
adults and children received youth and parenting support.

Your story is our story
Wesley Mission Queensland. Helping Queenslanders live better lives since 1907.