Oct 31, 2023
ACAT assessment and funding types you might be eligible for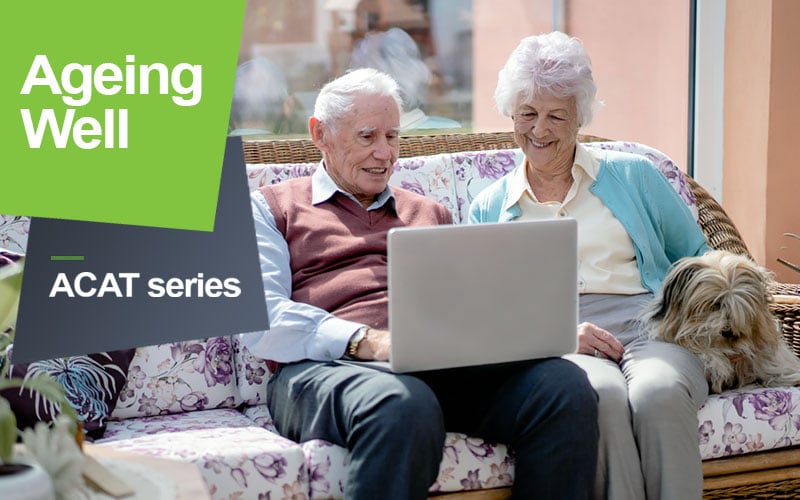 An ACAT assessment plays a crucial role in determining the appropriate level of government funding and subsidies for aged care services available to you. We've listed below the common funding types associated with an ACAT assessment.
Home Care Packages (HCP)

If your ACAT assessment determines that you require care and support to remain living independently at home, you may be eligible for a Home Care Package. Home Care Packages are government-funded programs that provide a range of services tailored to your specific needs and preferences. The level of funding (from Level 1 to Level 4) will depend on the assessed level of care required. With a HCP, you benefit from being able to use one provider for all your aged care services, depending on your circumstances.
Residential Aged Care Funding
If your ACAT assessment indicates that you require a higher level of care and support in a residential aged care facility (nursing home), you may be eligible for government funding in this setting. The ACAT assessment helps determine the appropriate level of care and subsidy you may receive for residential aged care services.
Commonwealth Home Support Program (CHSP)

If your ACAT assessment determines that you have basic or entry-level care needs, you may be eligible for support through the Commonwealth Home Support Program. The CHSP offers a range of lower-level support services to help you remain living independently in your own home. With a CHSP, you will have to use multiple providers depending on your requirements. For more information, read 'Differences between the Commonwealth Home Support Program (CHSP) and Home Care Packages (HCP)'.

Other Funding Options

Depending on your specific circumstances and needs, the ACAT assessment may also identify other funding options or programs that could be suitable for you. These may include the Queensland Community Support Scheme (QCSS), respite care funding, transition care funding, or specific funding for individuals with particular conditions or circumstances.

During the ACAT assessment, the assessors will discuss your eligibility for different funding types based on the level of care required and your personal circumstances. They will provide guidance and information about the funding options available to you, including any associated costs or fees.

It's important to note that the availability and specific details of funding types can vary, and the final determination of your eligibility and funding will depend on the assessment outcome and the policies in place at the time of your assessment. It is recommended to consult with the ACAT team or contact My Aged Care for the most accurate and up-to-date information regarding funding eligibility and options.
Ageing well with WMQ
Our compassionate approach is what makes us extra special!
Experienced aged care at home and in our facilities. Compassionate, respectful, and cherished moments for your loved ones.