Oct 31, 2023
Questions asked in an ACAT Assessment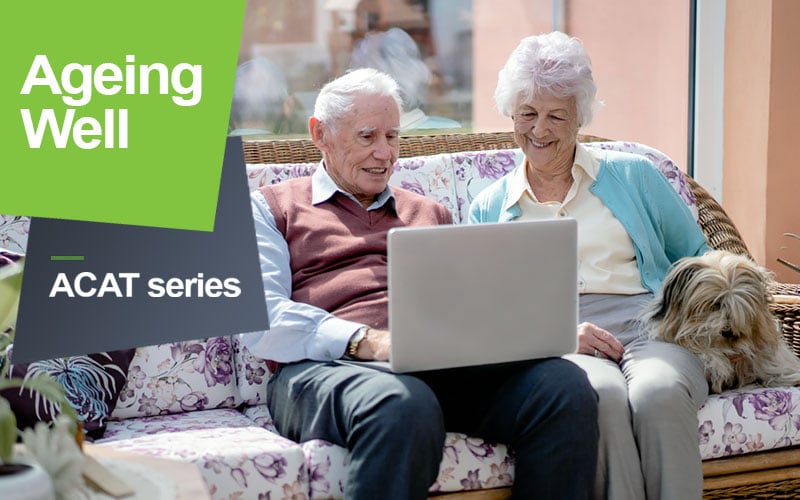 The Aged Care Assessment Team (ACAT) evaluates the needs of older Australians and makes recommendations for government-funded care and support. During a face-to-face ACAT assessment, the assessor will ask a series of questions to help them identify your strengths and things that you may find difficult, both now and in the near future.

It is important to provide honest and detailed responses to ensure an accurate evaluation. Their expertise and understanding of aged care services can guide you towards the most suitable level of care and options that will best meet your needs.

---
The assessor will ask questions about:

• Your current living situation
• Your health and medical needs (physical and cognitive)
• Your physical needs (such as mobility and how well you can perform day-to-day activities)
• Your social and emotional needs
While the specific questions may vary depending on your individual circumstances, here are some common topics and questions that the assessor may cover:
Personal information:
• Your full name, date of birth, and contact details.
• Any cultural or language preferences that may impact your care.
Current living situation:
• Where you currently live e.g., own home, rental, with family.
• Who you live with and the level of support available from family or friends.
• Any difficulties or challenges you face in your current living situation.
Health conditions and medications:
• Information about your medical conditions, including any chronic illnesses or disabilities.
• Details about your medications, dosage, and how you manage them.
Daily living activities:
• Questions about your ability to perform daily activities such as bathing, dressing, eating, and mobility.
• Any difficulties or assistance required in managing personal care or household tasks.
Mobility and safety:
• Your level of mobility and any challenges you face in moving around or getting in and out of the house.
• Safety concerns or risks related to falls, accidents, or home environment.
Social and emotional well-being:
• Your social activities, hobbies, and interests.
• Any emotional or psychological concerns, such as feelings of loneliness or depression.
Support network:
• Details about your primary carer (if applicable) and their level of support.
• Any formal or informal support you currently receive from family, friends, or community services.
Future aged care needs and goals:
• Your expectations and goals regarding your future care and support.
• Any specific preferences or considerations for the type of aged care services you may require.
Aged care funding types:

• The assessors will discuss your eligibility for different funding types and provide guidance about funding options, including any associated costs or fees.
If the assessment is taking place at your home, your assessor may suggest walking around your home together so that they can see what challenges you may be facing and make recommendations.
---
Make sure to also ask questions

Do not hesitate to ask questions or seek clarification if something is unclear. The assessor is there to assist you and provide you with the necessary information. Understanding the available aged care services, associated costs, and eligibility criteria will help you make informed decisions.
---
Feeling apprehensive?

It is natural to feel worried about being assessed by someone you do not know and what the assessment means for you. Rest assured, the assessor is experienced in communicating with individuals in similar situations and empathises with your emotions.

It is important to openly share your circumstances and any worries you or your family may have. You are encouraged to have a supportive companion, such as a friend, family member, or carer, present during your assessment.
Ageing well with WMQ
Our compassionate approach is what makes us extra special!
Experienced aged care at home and in our facilities. Compassionate, respectful, and cherished moments for your loved ones.