Top of page
Hopewell Hospice
Offering services to help you and your family with hospice and palliative care, respite, grief and bereavement support.
Pam has been battling terminal cancer for years and found solace and a renewed sense of peace within the walls of Hopewell Hospice.
In this deeply personal testimonial, Pam shares her heartfelt experiences, highlighting the remarkable care and support she has received from the staff and volunteers at Hopewell.
Hello, everybody. My name is Pam Basman. I'm here in Hopewell Hospice for End of Life Care. I have terminal cancer, which I have been suffering from for the last three years. I've been in hospital twice through issues associated with the cancer, and I'd heard about Hopewell, but I thought I'm going to investigate that because I want something different to this hospital was depressingly bad, really badly.
When I first came, I just felt peaceful. I felt it had this serenity about it, felt I felt calm and at peace. It's got this ambiance about it when you walk in here, staff everybody, everything about it, really. They become like family. Any time I set my buzzer they are here in minutes around the door, you never have to wait.
They make me cups of tea in the middle of the night with toast. Before I came into the hospice, I wasn't much of a tea drinker. I just loved them now, I have several per day. And then into the night. But I think I like being pampered with them more than anything. We have a lovely back deck here where I go, and at lunchtime, I go out for an hour every day.

That's when I get my visitors. They come while I'm having my lunch, which is nice. It's. It's open and everything is around. All the foliage and the serenity and the ambiance of the place. And that beautifully done by the volunteers. It's just a beautiful place to be. I feel, psychologically I'm supported totally here. The thing I love most most about the hospice here is that I feel like I'm living even though I'm dying The way that the end of life situation is handled here is a beautiful thing.
It's such a stressful thing to approach. There's laughter, there's chatter, and that makes me feel like it's not really that bad. That's the thing when you know you're going to pass away, you're given that opportunity. Other people that go quickly, they don't have the chance. The decisions I've made, Hopewell have been very supportive. I'm just so grateful for that.

That whatever choice I've made, they've been entirely behind that and supported me.
Hopewell Hospice is a charitable, dedicated palliative care facility servicing the Gold Coast and surrounding regions. Should you or your loved one decide to stay at Hopewell Hospice, we'll respect your right to decide on your treatment and care. We welcome and respect all religious and spiritual beliefs. Any faith or no faith at all, you're welcome here at Hopewell Hospice.
We understand how difficult it is to care for a dying family member. There's so much uncertainty and it is a very physical and emotionally draining task. Our services can alleviate some of this strain, allowing carers to do what's needed – spend quality time with their loved ones.
We have eight rooms at our peaceful home in Arundel. Our staff provide 24-hour on-site nursing, ancillary services and accommodation for anyone with life-limiting illnesses at the end stage of life. We also offer a range of support services for families and loved ones.
Counselling is offered to all our clients, as well as their family and loved ones. Our counsellors are well trained in all grief and loss issues. We offer individual sessions (either face-to-face or over the phone) or in a group support setting. If there are difficulties surrounding the relationship and a person has died, you may need additional support which is available through The Hopewell Centre.
It's important to note, even after your loved one has died, we'll continue to support you with our services. Our active bereavement support is available to all.
Receiving palliative care at home means that our patients are close to their belongings and memories, all while receiving the best care and support. Our program provides adults with holistic palliative care through the coordination of nursing, pastoral care and social support. Find out more here.
Nestled amongst the greenery and tranquility, our experienced staff offer a centre-based day respite program at Living Well House. To find out more, visit our Living Well House page.
Hopewell Hospice is subsidised by the Queensland Government, meaning our services are readily accessible for all. We're a registered private hospital. If you have eligible private health insurance, we will bill your health fund directly for your stay.
You can read more about our fees at our informed financial consent policy here.
Referrals can be made directly to Hopewell Hospice – anyone can make them; you, your carer or family, your doctor, specialist or other health professionals.
For those wanting to receive holistic end of life care at Hopewell Hospice, please get in touch with us. We can then arrange an appointment for you to visit and answer any questions you may have.
The Hopewell Centre relies on the support from the wider community to continue the critical work that we do. There are many ways to support us, including:
Making a one-off tax-deductible donation
Gifting us through a bequest in your Will
Volunteering your skills to our various services
Holding a fundraiser through your work or within your community.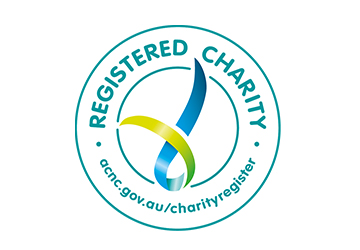 Hopewell Hospice was founded by Deirdre Hanna and Rev. Dr Ian Mavor in 2005 providing a much-needed place of hospitality and compassionate care for people on the Gold Coast, at the end stage of life's journey. Wesley Mission Queensland took on the service in 2018, with a shared vision and commitment of faith, care and support. Deidre and Ian's legacy continues to live on through the Ian Mavor Foundation, producing resources for children and their families who have experienced the loss of a loved one.
Opening hours
9am - 4pm Monday to Friday
"My dearly loved Dad spent the last 2 months of his life at Hopewell... To say the staff are amazing is an understatement, everyone of them looked after him as if he was their own father."
Nicci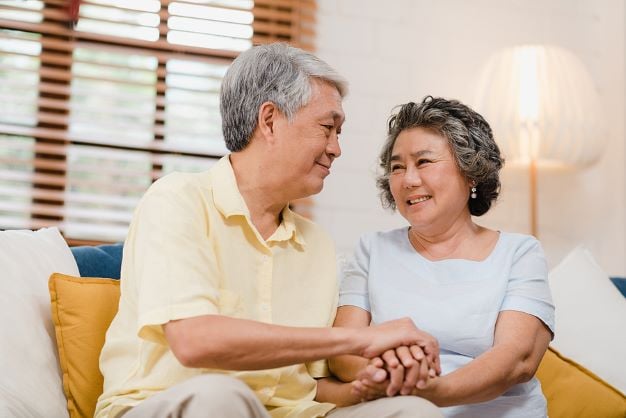 Call us between 9am-4pm Monday to Friday on
07 5625 1930
, or complete this form.
Thank you for filling out our form.