Top of page
Explore our digital arts workshops offering you new skills in photography, film, editing and how to create inspired and creative content through devices. These workshops are NDIS funded and available in Brisbane.
Contact us
Workshops
Click on a workshop for more details
Group, one-on-one and customised workshops are available across Brisbane and online. Join one of our regular group sessions, or ask about how we can tailor a workshop to suit you.
Photography Skills + Techniques
Adapt to new routines, transitions and problem-solving
Learn to use lighting
Build social connections and personal skills
Fortnightly excursions into natural spaces around Brisbane
This photography group will focus on six excursions to different live sites (mostly nature) to document other arts activities. In the week between each excursion, spend time developing new skills in editing and preparing for an exhibition - or other ways to get your work into the public.
Location
136 Brunswick Street
Fortitude Valley
QLD 4006
$39.87 per hour.
NDIS funding and bursaries are available.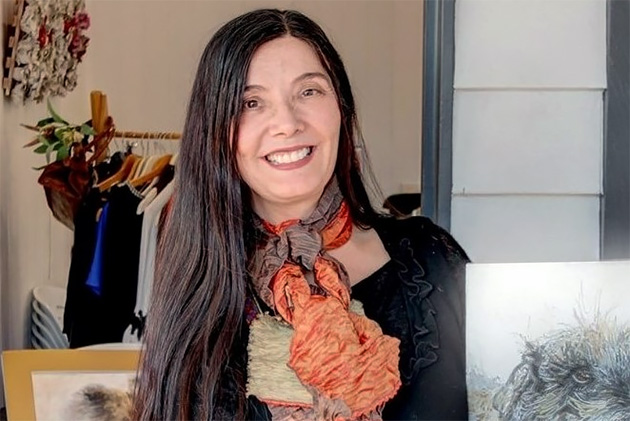 Facilitator for this workshop:
Christine Butler
Christine runs "The Little Art Cottage" with art classes in many different mediums. Known for her bold and lively scribble dog portraits scratching and scribbling many layers.
Contact us
Film and TV
Work in a team to create engaging video content about your passions
Develop your voice, confidence and performing skills to present on camera
Learn how to use a camera, lighting and sound equipment and editing software.
Join our production crew! While working in a team, learn all the necessary skills to create your own videos. Through workshops, you can experience the roles of working on and off camera and begin to tailor and strengthen your skills in the areas which interest you most.
Whether it's cooking, movie reviews, documentaries, games, performances or even interviews, this workshop can also allow you to share your content with your wider community.
Runs from 27 January - 8 December 2022.
Location
6 Pegg Road
Rocklea
QLD 4106
$33.23 per hour.
NDIS funding and bursaries are available.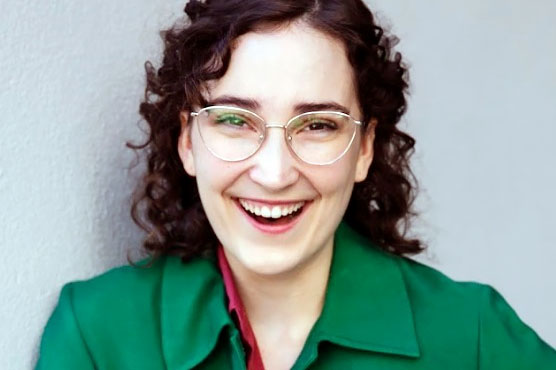 Facilitator for this workshop:
Sophie Banister
Sophie is the Performing and Digital Arts Coordinator as well as a workshop facilitator for drama, singing, Film & TV and music. Outside of Wesley Arts, Sophie is most known as a musical comedy performer.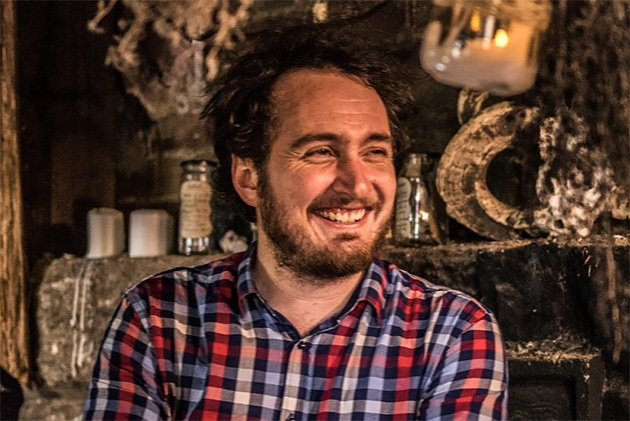 Facilitator for this workshop:
Pearce Hoskinson
Pearce is a freelance filmmaker, writer, director and teacher with a background in illustration and graphic design. Pearce brings his industry experience to schools and the wider community, teaching film, 3D modelling and animation.
Contact us
Mentorship
Are you interested in learning video editing? How to record? Or animate? On top of our workshops, we also offer mentorship packages for beginners through to advanced so you can deep dive into learning your chosen digital artform one-on-one. To enquire, please contact us.
Through our online platforms, you can showcase your digital creations with the wider community. Whether it's YouTube, social media, events or other platforms, you have the option to share your video content with others online and build your portfolio of work.
- Apples. You can do lost of things with apples. You can grate them. Chop them. Juice them. But today, we will be making them into apple pies. I made apple pies for a pie drive, I'm raising money for the sick and hungry. When I make apple pies, I like less sugar and more cinnamon. Mum said to me, 'Not too much sugar.'
- Apple pie is a great food to make during wintertime. You can make them for a get together with your family or a cozy night at home.
- To make apple pies, you will need: Sugar.
- [Instructor] Cinnamon.
- [Teacher] Nutmeg.
- [Instructor] Apples.
- [Teacher] Butter.
- [Instructor] And pastry.
- To make the apple pies you will also need: A bowl, round cookie cutter shapes, a peeler, tablespoon and teaspoon, a piemaker, a knife and a wooden spoon.
- Now for the method. We'll mix sugar, nutmeg and cinnamon into a bowl.
- Next, we'll peel and core the apples.
- We'll put the apple in the bowl, with the sugar and spice and everything nice.
- I'll put the switch on. Open it and here's the butter. And now for the pastry. We will use two different shape sizes. The larger one for the bottom. And the smaller one for the top.
- Put the larger pastry on the bottom, like this, then spoon in the apple mixture. Voila! ♪ Food, glorious food ♪ ♪ Cakes, cookies and ice cream ♪ ♪ While we're in the mood ♪ ♪ Cold jelly and custard ♪ ♪ Peas, pudding and saveloys ♪ ♪ 'What next?' Is the question ♪ ♪ Rich gentlemen have it, boys ♪ ♪ Indigestion! ♪ ♪ Food, glorious food ♪ ♪ We're anxious to try it ♪ ♪ Three banquets a day ♪ ♪ Our favourite diet! ♪ ♪ Just picture a great big steak! ♪ ♪ Fried, roasted or stewed ♪ ♪ Oh! Food ♪ ♪ Wonderful food! ♪ ♪ Marvelous food! ♪ ♪ Glorious food! ♪
- The Broncos were founded in 1988. Wayne Bennett was the first coach and Wally Lewis was the first captain. Their mascot is a horse named Buck. There have been two Bucks in the history of the team. They won the premiership twice, back to back in 1992 and 1993. from Brisbane, we love supporting them. will tell you about the 2000 premiership.
- Kevin Walters was the captain of the Broncos. He's from Rockhampton. He played as a five-eighth. He scored four tries. He was a Dally captain of the year. He was a great coach and a great man.
- Gorden Tallis is a forward for the . In the 2000 season, he scored nine tries. He had the gall to ref against Harrigan. And they put him in the bin. Now he's a commentator on Fox League.
- Wendell Sailor was a winger. He's from Sarina in North Queensland. He joined the Broncos in 1993. He's scored 18 tries in the 2000 season.
- Darren Lockyer was a fullback from Brisbane. Sometimes he used to play five-eights. In 2000 season, he kicked five out of six goals, scored eleven tries and won the Clive Churchill medal. First player to get to 300 games, and now he's in the Australian hall of fame.
- Petero Civoniceva was a prop in Fiji who grew up in Redcliffe. His team was the Brisbane Broncos. Now he's in the hall of fame. In the 2000 season, he scored two tries. Today, I'm interviewing Petero.
- [Josh] Hi, my name is Josh, how are you doing, how are you going today, Petero?
- Good, thanks Josh, thank you very much. Yeah, I'm very, very excited, I'm very excited to be standing here with you and doing this interview, thanks for having me.
- We are looking back at the 2000 premier win, how did it feel to win that season?
- Well it was very, very exciting. I think the two years before, we won the premiership in 1998, and so the win in 2000 was a very big moment for the club, and we had an amazing team. I was lucky enough to play in the Broncos team for most of that year, then unfortunately, I got injured halfway through the year, but it didn't matter. I was obviously still proud to be part of the Broncos team and glad to see them go on to win.
- What was the highlight of the season?
- I think the highlight, I think is, I think you know, you achieve so much when you win the Grand Final. I think, you train so hard, and training for that season started back in November, 1999, so, we had already a few, six months, of preparation, and then to go all the way and to win it was very, very special.
- How did you feel about missing the final from the injury?
- Yeah, obviously, disappointed, I would have loved to been out there with the boys, but in saying that, just great to be part of the team and to see them succeed. I think, if anything, for the players that didn't take part, we still very much felt part of it, and I think that inspired us to try and do our very best for 2001, but it was a great win.
- How many hours training would you do a week?
- Oh geez, that's a good question. We're very lucky to play football at this level. Football is a job for us, so we're training pretty much every day so, you know, you'd probably be up towards to 30, 40 hours a week, you know, just in preparation and getting ready for the game, probably more sometimes but as I said, we're very lucky to do what we do.
- What was it like working with Wayne Bennett?
- It was fantastic, yeah. I was very, very lucky. I arrived at the club in 1995 and being a young person, and getting to work with Wayne, he was great for us in that he helped us, not just on the field, but off the field as well. We had a great team culture, loved being around all the players, who are great leaders as well. Wayne had a very big influence on my career so I was very lucky.
- Are you interested in other sports?
- In other sports, I am, actually. So I'm a father, I've got four kids, and they play lots of different sports, so I love following their careers. I guess they were very little when I was playing, so I love it now that I can watch them play. So I've got soft-ballers, I've got two Rugby league players, my boys play Rugby league, my girls play Sevens rugby, another daughter plays a bit of soccer as well, and they all play volleyball for the school, so we've got a lot of sport going on at our house, so love, love all those sports, yeah.
- Do you ever, ever get free Forex?
- Do I ever get free Forex? Geez, that's a good question. Now, I probably should say yes, because they're a great sponsor. Yeah, I reckon, I did. I reckon I did, yeah.
- Thanks so much for having us today Petero. Let's go Broncos!
- No worries, mate, thank you so much for having me, and I really feel honored that I'm your first interview so, I look forward to seeing the rest of your interviews coming up, thank you. ♪ Come on ♪
- They are a team that win. Sam Thaiday was my favorite player. Whoo-hoo! ♪ Let's go ♪
- I love my team, . Whoo hoo hoo hoo! ♪ Let's go ♪
- Because they win heaps, players are good, and they score great tries. Whoo-hoo! ♪ Let's go Broncos ♪ ♪ We got the teamwork ♪ ♪ To make the dream work ♪ ♪ Let's go ♪
- I'm for my Brisbane team. Yay! ♪ This time we gonna take it home ♪ ♪ Let's go ♪
- try and get the trophy. Yeah! ♪ Let's go ♪ ♪ Make it happen ♪ ♪ Let's go, Broncos! ♪ ♪ Where there's a Bronco's match ♪ ♪ We'll try a Bronco's plan ♪ ♪ Let's go ♪ ♪ Let's go, Broncos ♪
- In 2000, the Broncos won 18 out of 26 games. They had the best attack and defense that year. They qualified for the finals, 34-20, the Broncos vs. the Sharks at QE2 Stadium, then there was a preliminary final at Stadium Australia. They scored 16-10 against the Eels. When it came to the Grand Final, the crowd was loud. 94,277 people entered Stadium Australia to watch and cheer on the players. The Broncos played against the Roosters and at full time, the score was 14-6 to the Broncos. They came home with the trophy, proud of themselves and winning the season. ♪ Let's go Broncos ♪ ♪ Let's go let's go ♪ Spring '21, when crowds went wild over the Broncos. In the future, when the Broncos win more often. ♪ Let's go Broncos. ♪
For more information and to book your FREE trial
Thank you for filling out our form.