Jun 20, 2023
Take a guess at how many residents have reached 100 years at our Parkview aged care community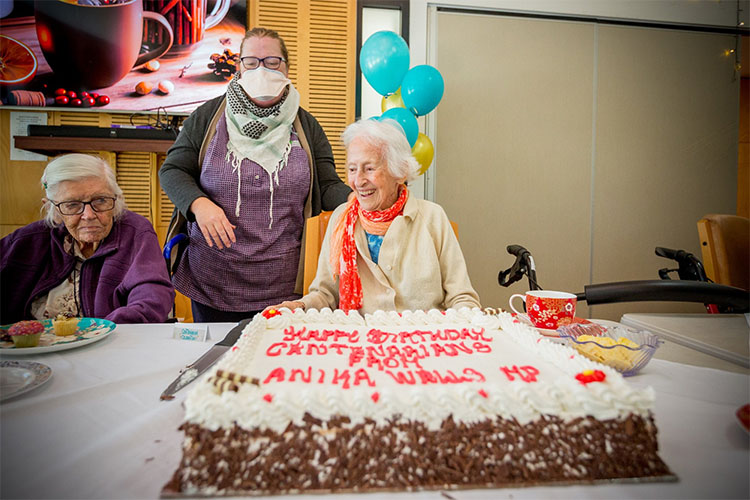 With a combined total of more than 900 birthdays between them, it was an absolute pleasure to celebrate 9 amazing ladies, all over 100 years of age, that call the Parkview Aged Care Community home.
By means of a roll call we have Grace (106), Claire (102), Norma (105), Joy (100), Joan (100), Betty (101), Isabella (101), Ella (100) and Lucy (100).
We loved hearing some of their life advice - they are certainly in the know!
What advice would you give your younger self?
Claire (102): Stop falling over and stay upright. My doctor used to say that I lived dangerously.
Joy (100): Don't be so shy
Betty (101): Behave yourself
Ella (100): Save money and work hard!
Lucy (100): Just keep smiling
What is your secret to living a long life?
Betty (101): I have no idea. The less I know the better I think
Joy (100): Take everything as it comes
Joan (100): Having good parents
Ella (100): Keep working and stay active. Don't smoke or drink
Lucy (100): Having great parents
The morning was full of smiles and stories, with families and residents coming together for the festivities.
Congratulations to our Parkview centenarians on your incredible milestones, and to the staff for putting on such a great celebration.