May 30, 2023
Why our aged care communities love Eden AlternativeTM philosophy of care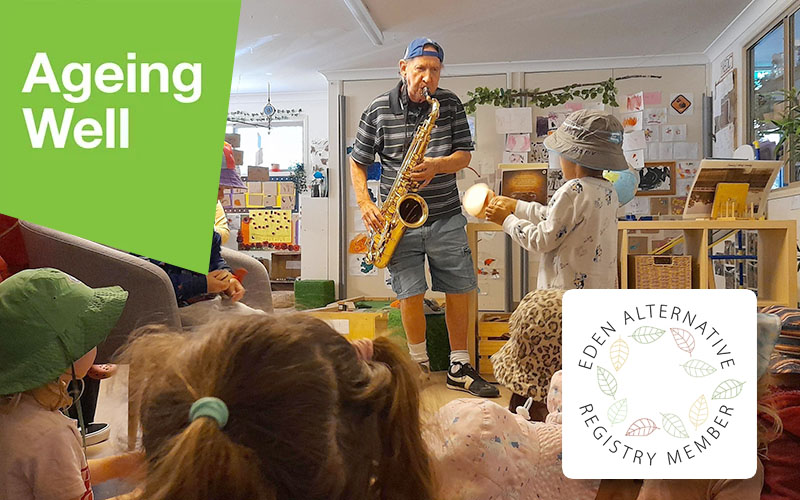 Enjoy some of our heart-warming Eden stories from our communities
There is a good reason why our residents and staff love Eden (as we call it here at WMQ). Families visiting our communities are always gladly surprised when they find out about Eden and that we embrace this internationally recognised philosophy in all our aged care communities and respite care centres. In fact, WMQ is the only aged care provider in Queensland with Eden fully registered aged care communities.
What is 'Eden'?
We all know medical treatment in residential aged care is necessary, but it isn't enough. Residents need to experience quality living, and this is where the Eden AlternativeTM philosophy of care makes a difference.
'Eden' is all about addressing loneliness, helplessness and boredom by creating joyful, spontaneous experiences. It brings care and caring together.
---
How do we incorporate Eden into the everyday life of our senior residents?
By making our communities a relationship-focused care environment. Here are some examples:
• Residents in our communities have a say in a lot of the decisions we make, from naming our new resident dog to deciding on how to spend money on 'home' improvements.
• Pets are part of the family in some of our communities. Eden is about creating moments of joy through beautiful environments, including the presence of animals, children and plants.
• Activities are designed to engage, stimulate and create opportunities for friendships to be forged across mutual interests.
• We create opportunities for intergenerational interaction to create joy, connectedness and growth.
• Residents are encouraged, where possible, to care for their own gardens and pot plants.
• Creating new memories
• Creating inviting and joyful spaces for residents and their families.
• We have over 150 WMQ staff trained as Eden Associates. Residents can also undertake Eden training and become Eden Ambassadors within their community.
The Eden AlternativeTM is really a natural extension of our values, mission and vision.
---
Other Eden stories from Wesley Mission Queensland communities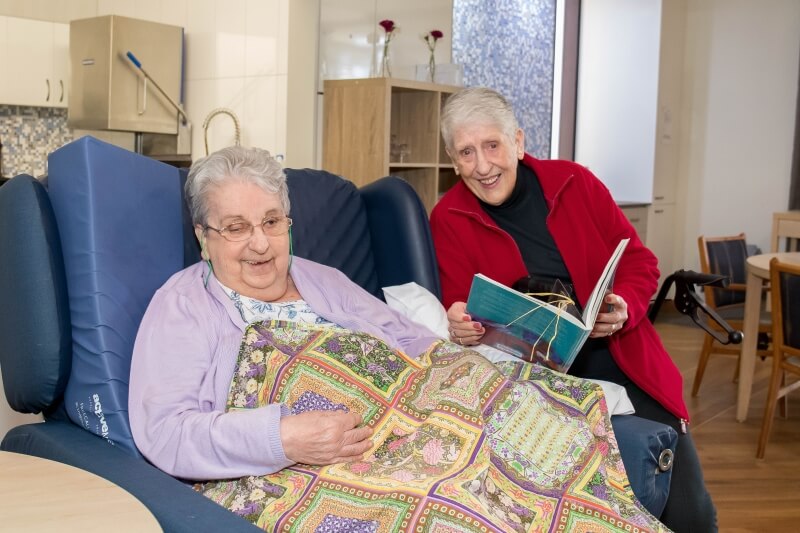 New friendships forged - Sometimes an unexpected friendship turns out to be the thing that sustains you. Carrie and Fay are residents at John Wesley Gardens Aged Care Community and have formed a very special friendship, which has evolved to include Carrie reading to Fay every afternoon.
---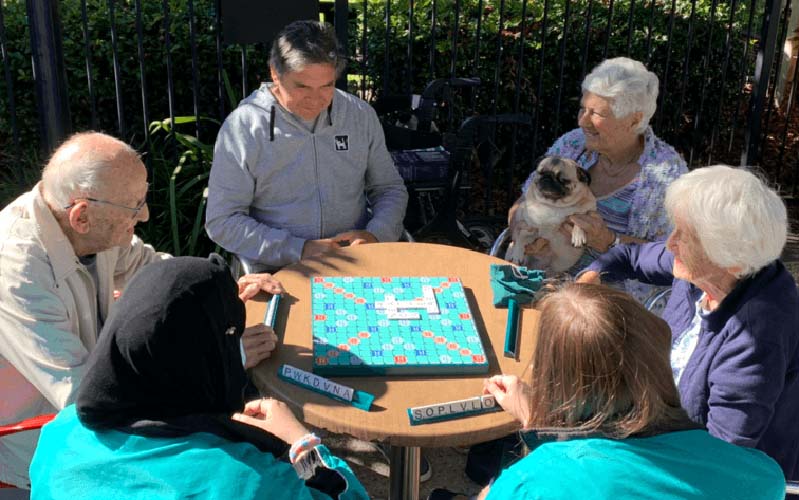 Intergenerational friendships - "Student companions from our partner school visit residents at Anam Cara regularly and build meaningful relationships and friendships! Of course, pug Pippa has to be amongst it all!" - Silvia Holl, Manager at Anam Cara Aged Care Community.
---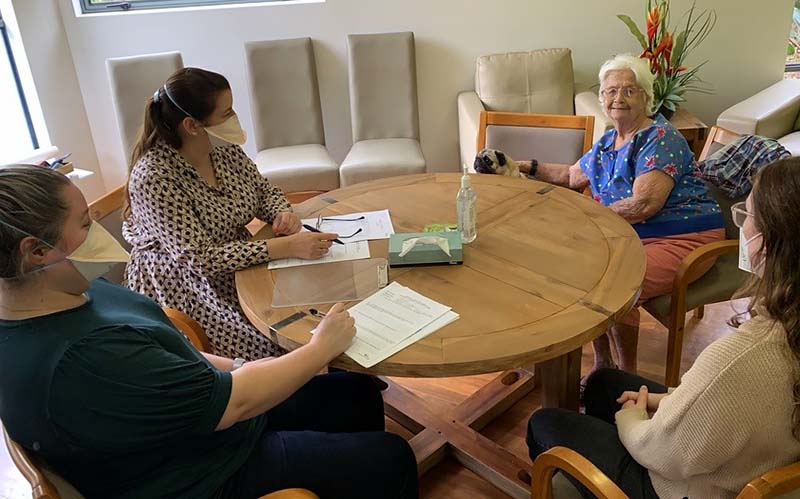 Active participation - At Anam Cara residents have been part of interviews for new potential staff members for years.
---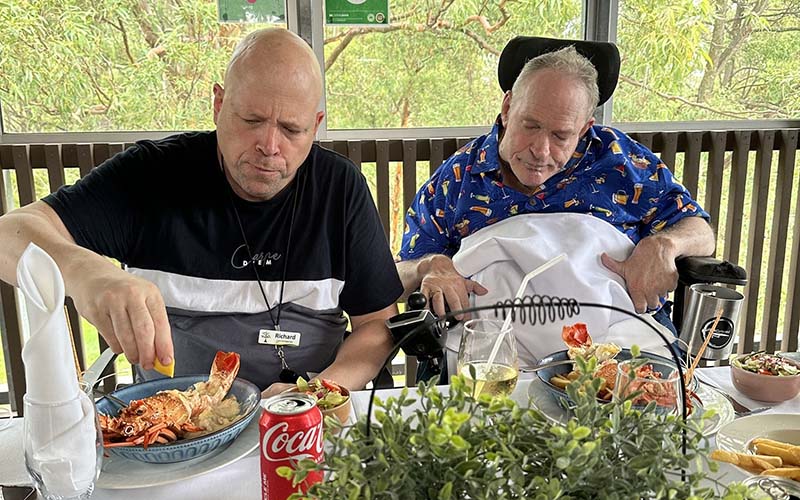 Above and beyond for them - Resident Lex Nason had a conversation with his staff buddy Richard about having Lobster for lunch on Good Friday. Richard went out of his way to have a conversation with Chef Brian Wilson to see if it was something that was possible.
"It was amazing to watch the look on Lex face with that first mouthful of Lobster and his appreciation for his buddy Richard in making it happen." – Di Burgess, Manager at John Wesley Gardens Aged Care Community.
---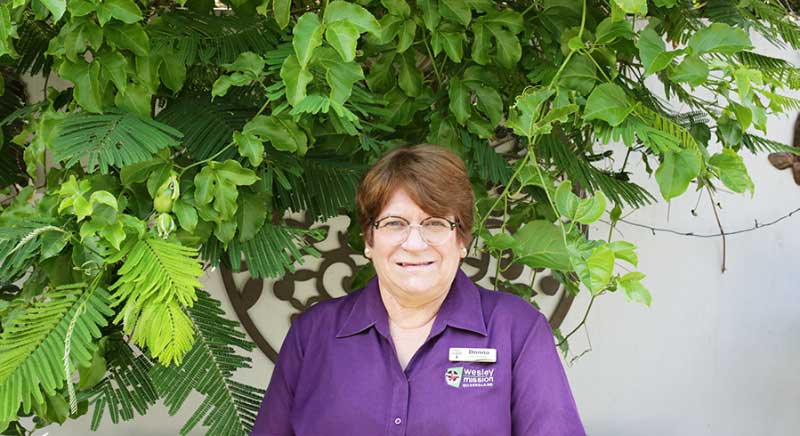 Behind the scenes - Donna is an Enrolled Nurse and a Workplace Coach for WMQ's Kentish Court Aged Care Community where she manages and implements the Eden Alternative. Donna has been responsible for giving the residents the opportunity to give back.
"It's very rewarding for the residents to give back. For example, we make jams, biscuits or art to sell. The profits go back into feeding the pets. We also propagate some of our own plants here for residents to give plants to their loved ones".
---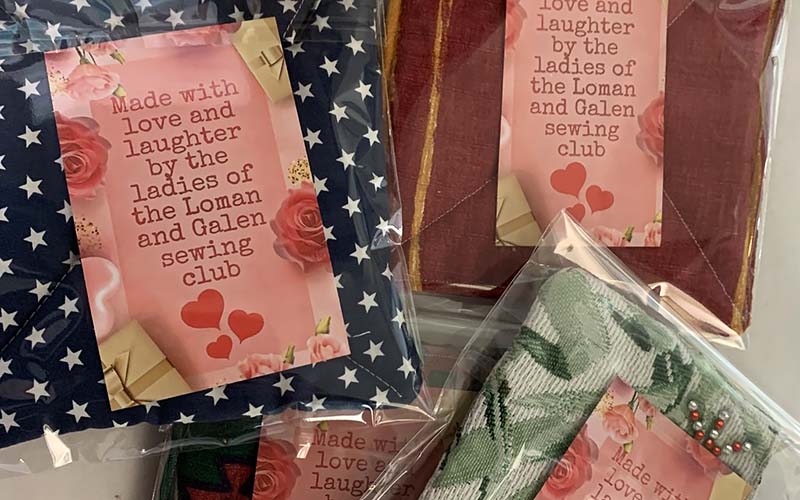 Residents take ownership - Eden domains of Meaning, Joy, Connectedness, Autonomy, Growth and Identity in action! Anam Cara sewing club ladies have produced beautiful items to sell to the community. Special orders are also taken!
---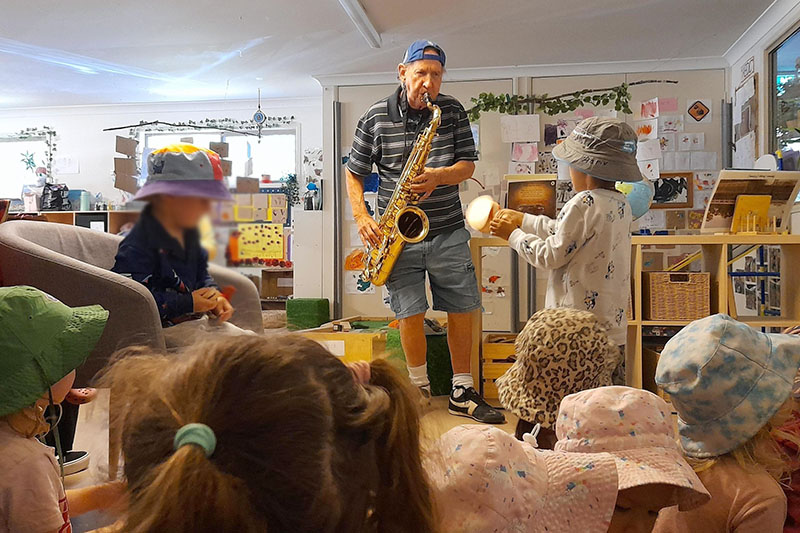 Respite care also lives and breathes Eden - Hyland House Respite Care Centre visited the local daycare centre where they helped the kids make play dough cakes, dragons & flowers. Harold took along his saxophone and with the children joining in, they smashed out some great tunes.
---
Home Care with WMQ
Our compassionate approach is what makes us extra special!
Experience compassionate and personalized home care services with Wesley Mission Queensland. Our dedicated team of healthcare professionals provides support for daily activities, companionship, and tailored care plans to ensure well-being in the comfort of home.