Aug 6, 2020
RADFLY and Women of Influence donate to YHES house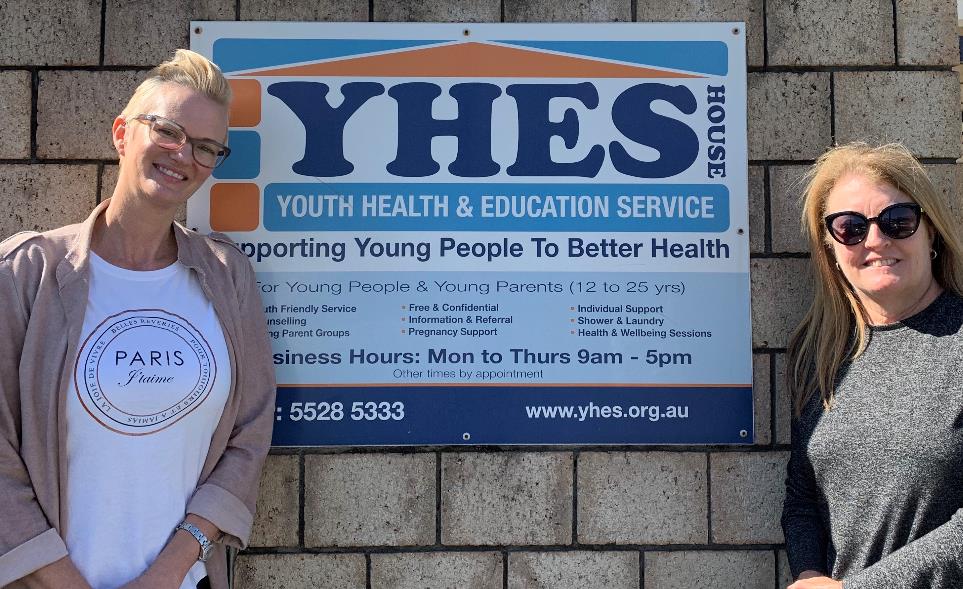 Recently RADFLY and Women of Influence (WOI) made a fantastic donation to YHES House of 10 laptops to benefit disadvantaged young people on the Gold Coast. We spoke to Naomi Middlebrook from RADFLY to find out how this wonderful gift came about.
How did the partnership between RADFLY and WOI come about?
This year RADFLY celebrates 10 years of making a difference to the lives of young people in the Gold Coast community, and for a large part of that time, Women of Influence, under the leadership of Georgia Lane, have supported us. Initially we were the chosen charity to receive the proceeds of raffles held at their events but every year they provide more and more valuable support. This support ranges from providing us with opportunities to speak at their well-attended events, to maintaining our website service to donating raffle prizes to connecting us with businesses and individuals in our community who can help us to provide such items as laptops. They are generous, motivated and have a genuine concern for youth experiencing need.
How did the donation of laptops come about?
Yolie Entsch, one of our RADFLY Committee members, keeps in regular contact with Tamsyn from YHES House, particularly in relation to explicit needs, and during this time of COVID-19 it became obvious that laptops were a vital need for some of the young people YHES were working with. Their stories are genuine and humbling, and the bottom line is that no child in our community should be in a situation where their education is compromised due to not having a device to support their learning, particularly online learning. We turned to our friends at Women of Influence and they offered to fund seven of the computers and RADFLY was able to purchase the other three. Then, Georgia Lane connected us with Pogo IT Solutions on the Gold Coast, and they ensured all the computers were installed with the necessary software and charged up ready to go. They are both onboard with our project to fund another 10 computers through fundraising.
Can you tell me how RADFLY feels about their relationship with YHES House?
We are inspired by the services that YHES House provides to young people and young families experiencing need. They demonstrate integrity and an unbiased approach, which makes us proud to align ourselves with them.
I personally always feel emotional when I speak about or visit YHES House. The staff and young people are always so welcoming and grateful for any assistance we can provide. They inspire me to be a better person and to be grateful for the opportunities I have in life. Raising funds and awareness for young people in need is not always an easy task but when I visit YHES House, I always come away believing that we are making a difference and that we need to continue to do so.
Massive thank you to Naomi and RADFLY, Georgia Lane and Women of Influence, and Pogo IT Solutions for making a difference in the lives of young people on the Gold Coast!
To find out more how you can help improve the lives of Queenslanders, visit our Get Involved webpage.