Oct 11, 2023
WMQ recognised as an Advanced Workplace in the Mental Health First Aid Recognition Program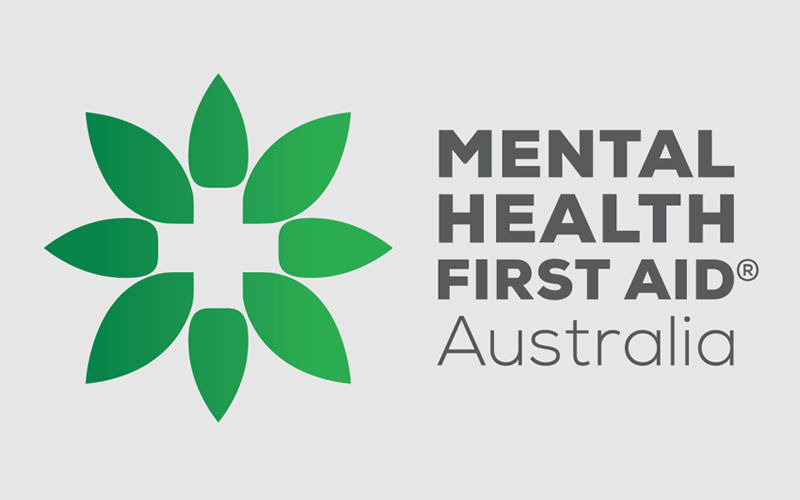 Every year 1 in 5 Australians will experience a common mental illness. That means that every day, millions of Australians go to work while experiencing a mental health problem; the impact of this is enormous, affecting workplace productivity, performance, and employee well-being.

Wesley Mission Queensland (WMQ) is currently one of less than 20 organisations in Australia to be recognised as an Advanced Workplace in the Mental Health First Aid Recognition Program.
The new-age program — run by Mental Health First Aid Australia — equips staff members with the knowledge, skills, and confidence to recognise, understand and respond to a co-worker experiencing a mental health problem or mental health crisis. Given that the average Australian worker will spend close to one third of their lives at work, workplaces are realising the importance of managing mental health at work and the benefits of improving the mental health literacy and skills of staff.

Wesley Mission Queensland Wellbeing Manager, Linh Pierson said WMQ continues to strive for a long-term commitment to positive change in mental health literacy.

"Wesley Mission Queensland's staff are at the frontline, helping our clients get the support they need, including help with their mental health problems. But, we also need to remember that mental health professionals and those working in the care industry are not free from the stress and emotional toll of their work — they need support too,'' Ms Pierson said.
"That's why we have established a network of mental health first aid officers across all WMQ locations and services, just one of a number initiatives we have in place to ensure our staff are supported in the workplace."
The program particularly helped WMQ staff during the peak of the COVID-19 pandemic and continues to benefit employees.
"It has been really valuable working alongside a colleague who I know has the appropriate skills to support me when things are a bit tough. I see them daily/weekly, and recently a simple conversation with them resulted in me feeling heard and valued without judgement. " Staff member supported by a Mental Health First Aid Officer.