Dec 9, 2022
How to make your money stretch further these holidays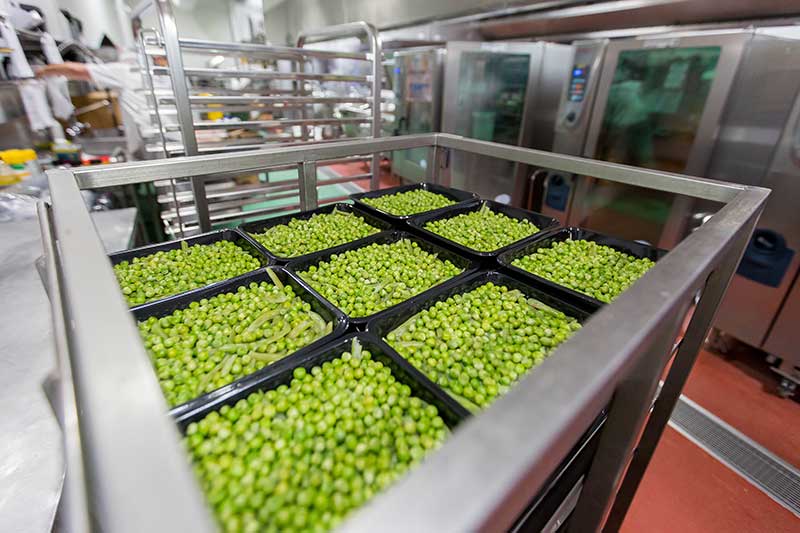 Problematic weather conditions down south and skyrocketing prices have impacted the types of produce families and businesses are able to work with this Christmas and holiday season. To help you save money and buy the best produce, Wesley Mission Queensland's Dining Services Manager and Head Chef, Russell shares his tips and tricks.
Great value this season
While supply chain issues, weather events and inflation have impacted fresh food prices there is still value to be found.
Here's the good news…
• Asparagus is in good supply, and the quality is great!
• Green oak and cabbage are the best value this week – a great replacement for pricey lettuce.
• New season Queensland onions are available. They are a bit "ugly" on the outside, but that is mainly due to the rain and mud. Otherwise, onions are in short supply, and the prices are higher than usual.
• Peaches, nectarines and apricots are becoming available now.
• Large washed potatoes have come down in price
• Australian grapes cost more than the imported ones but are better quality than the cheaper USA grapes.
• Continental cucumbers, kale, cherry tomatoes, bananas, blueberries, candy melon, rockmelon are also all good value this week.
Be creative with your produce needs and plan ahead….
• Tomatoes have jumped in price this week as we see the Bowen growing region finish and we move to Bundaberg. Unfortunately, the growing area has had some really bad weather, and the quality of tomatoes is not as it should be. Cherry tomatoes are a better option and are good value this week.
• Lettuce, cos and gem cos have been affected by the rain and heat. With supply down, the prices are up. Green oak and cabbage are the best value this week.
• Choose your spinach and rocket carefully as quality is not great at the moment.
• Both broccoli and cauliflowers have had a significant price increase as the Gatton season ends, and there are major planting gaps in Victoria due to the weather.
• The zucchini season has shortened as the weather in Bundaberg means growers finish a month earlier than usual.
• Cheaper snow peas and sugar snaps have been rain-affected, so it's best to pay a bit more for quality.
• We are coming to that time of year when lemons and limes become scarce, and we see price hikes and significant shortages.
• Pineapples are in short supply, and the price has jumped significantly. The naval orange season is coming to an end.
• Due to the floods, cherries are inconsistent, and the season will not be as good as in previous years.
• The egg shortage continues due to government legislation, and many producers are winding down and closing their doors. Prices have increased, and the supply is less.
• Eggplant is only available in the glasshouse variety at this stage and is expensive.
• Potatoes remain expensive and will likely remain tight until the new year. Opt for large washed potatoes if possible as they have come down in price.
• Mushrooms are in short supply and will continue for at least 4-5 weeks. All the rain has made the hay and compost very wet, yielding fewer mushrooms.
• Kiwifruit is now imported from the USA and is very expensive.
Wishing you and your families a wonderful Christmas!