Feb 7, 2022
Celebrating life's joys in lockdown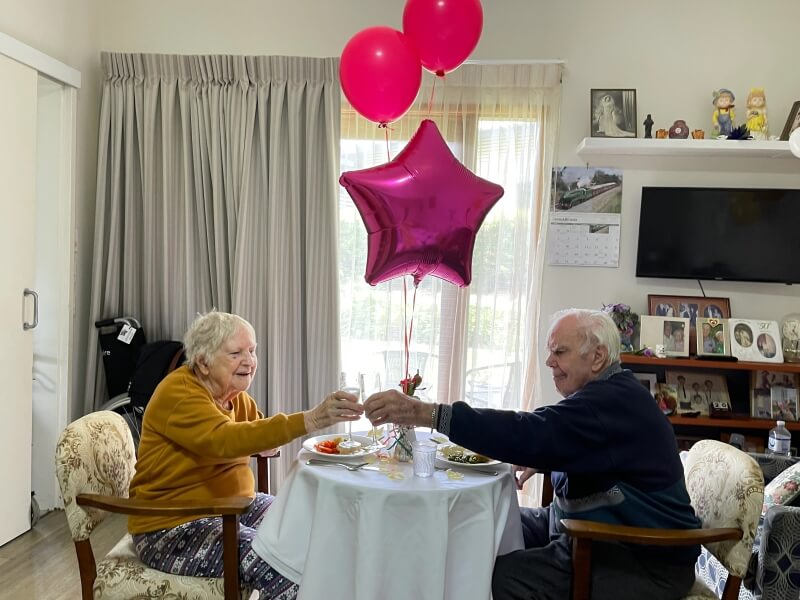 Sometimes it is the small gestures that mean the most, and WMQ frontline workers have demonstrated this as they care for residents who have been in lockdown due to COVID-19.
There is still so much joy to be had for our elders, and our staff recognise this through helping organise anniversaries and birthday celebrations when families are unable to physically be there.
Recent celebrations at our homes have included several residents turning 100, as well as couples reaching significant wedding anniversaries - like Norm and Thora who celebrated 72 years of marriage at Anam Cara.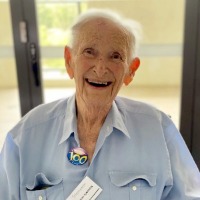 The Eden Philosophy of Care that guides the way we support residents has shown that connection and meaning are so important to combatting the boredom and loneliness that unfortunately many of our elders experience at one time or another.
Whether it be going door-to-door delivering ice creams from a homemade ice cream cart complete with bells lights and balloons, or dancing to some happy music to lift spirits, our frontline workers continue to focus not only our residents' physical wellbeing, but also their social and emotional health.