Apr 9, 2020
Aged care residents use their time wisely by learning more about dementia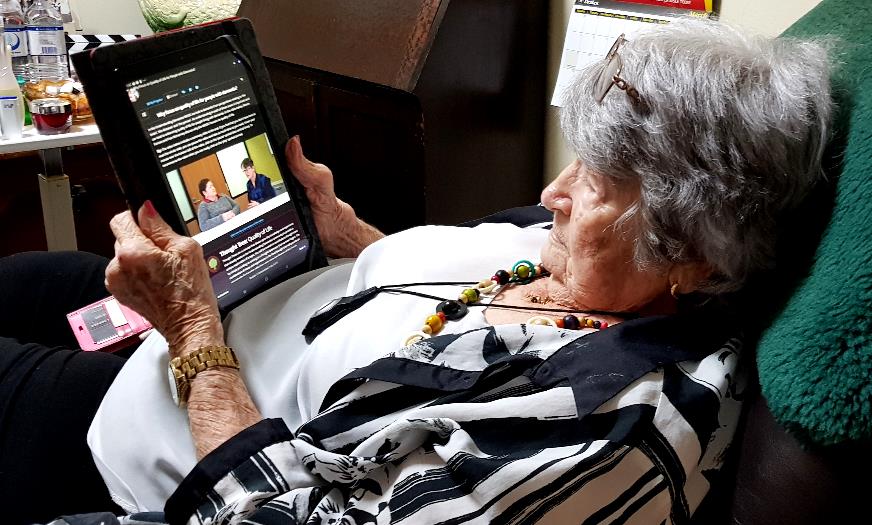 Dawn is just one of four residents at Cooper House residential aged care community, who have been spending their time wisely by doing a free online course in understanding dementia through University of Tasmania.
Cooper House is a diverse aged care community with people from age 70 to over 100, some with high care needs and others with low. For a little while now, residents like Dawn have been wanting to learn more about dementia and how to appropriately communicate with their friends at Cooper House who are living with dementia.
"Angela is one of the Leisure and Lifestyle Coordinators at Cooper House and she found a free six-week course online through University of Tasmania about dementia. A group of us, including residents and staff, decided it would be a great opportunity to educate ourselves more on the disease," says Dawn.
The course includes information on the following:
The Brain: outlines basic content on the nervous system anatomy and function.
The Diseases: understanding the difference between normal ageing and dementia, risk factors and problems around diagnosis and medical management.
The Person: addresses the difficulties in recognising symptoms, living with dementia, dementia friendly and inclusive communities and more.
"I'm currently in my third week of the course and I already feel better equipped to know how to handle and communicate to someone living with dementia."
Angela Jacobsen, Leisure and Lifestyle Coordinator at Cooper House aged care community, says so far, the course has been extremely beneficial for the residents involved.
"Each week we set up the activities room to go through the course content. Residents can then continue their studying individually or as a group. There are three quizzes at the end of the course and then the participant will receive a certificate of completion," says Angela.
"The residents are really enjoying learning more about dementia, especially because we have several residents here at Cooper House living with dementia. It was great that the staff can make this happen and help the residents along with their studies."
Want to learn more about Wesley Mission Queensland's residential aged care communities? Visit our webpage.